In recent years, Afghanistan has been a difficult place for women to participate in civic matters.Afghan society is male dominated where women are not welcomed to take part in civic matters.But a new report by MIT news office suggest improvement has been seen as now females are allowed to sit in parliament, take part in decision making.
Since Taliban ousting after US invasion in 2001, improvement has been seen in women empowerment.Ratio of Afghan girls studying in universities, colleges have increased since 2001. women are encouraged to study and apply for different scholarships and jobs inside and outside Afghanistan.Many local and international organizations are taking interest in this issue.
Rural areas in Afghanistan still need huge improvement in this field.In rural areas, more than 90% girls are illiterate in rural areas and there is no awareness about basic rights of females in the society. Asia Foundation is working with local partners, government agencies and other non state actors to provide opportunities for Afghan girls and females.Basic aim of this foundation is to make sure every girl have access to education.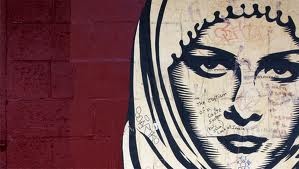 Some significant improvement has been seen in women role in Afghan society.In 2010 parliamentary elections, more than 400 females contested and for the first time, females were tasked as observer in all provinces of Afghanistan.There has been improvement in number of girls attending schools and colleges in different parts of Afghanistan.
Afghanistan government has initiated projects with international partners to enhance skills of Afghan females so that they can learn some skills and use it for betterment of their life. Afghan females are sent to different training centers where they are taught different skills they can use for different purposes.
Rural areas still need attention since situation are not improving there.Efforts are needed to provide females with their basic rights. still male domination prevails in rural areas and females are not allowed to study and work.It is need of time to make sure every girl have access to education and every female have access to basic rights.