In 2013 the majority of the people in Western World may think that women have the same rights and duties of men.
Unfortunately, in most of textile and garment manufacturing countries like China, India and SE Asia, it's quite visible how the majority of workers are women and they are not treated or paid a fair salary from the fashion management that needs to lower their labor cost and increase the profits.
My personal opinion is that , especially in the garment industry, women have a stronger sensibility and most of the time a better sense of the new trends.
I have been surrounded by Women (buyers, employees, supplier/vendor etc) and I find most of them very hard working and proud of their work.
Despite the economic growth in Asia, culturally it's still visible the hierarchy between men and women.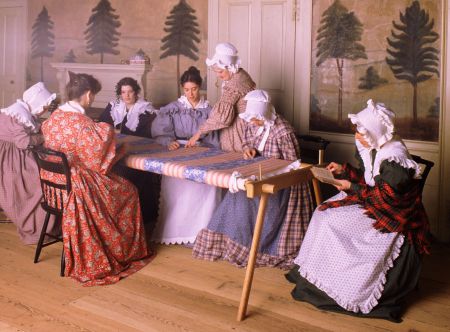 Recently I met an inspirational Korean lady that is very inspired by her Yoga activity and few years ago she felt that all Yoga clothes were too commercial and didn't embrace the yoga spirit to be connected to Mother Earth.
She has always been interested to the textile sector, so she started looking for a way to produce real sustainable fabrics that wouldn't damage or pollute Mother Earth.
After many efforts both in the production and development stage and on marketing (traveling all over the World), it seems that she arrived to her first stage where she can introduce fabrics produced by recycled plastic bottles.
She is also a Designer and present her Yoga clothing collection:http://hanumanyogaclothing.com/ made on simple design (her first inspiration was from ancient Greek women clothes) and based on a concept of transformation (hanuman) that means You can use the same cloth for different purpose and in different ways as we should also do in our lifes, in fact we are transforming continously.
She also indicates me a very nice website for women in textile business: www.spinna.org
the targets of this community are:
Igniting Inspiration
Empowering Entrepreneurship
Furthering Fashion
and the focus is on women at different levels : designers, buyers and workers .

Another interesting website for women is our Women's Annex that was mentioned also in this link of TAKEPART.com:
http://www.takepart.com/article/2013/02/04/op-ed-empowering-women-through-filmmaking-and-online-film-distribution