Women's rights and freedom of expression are a common topic for human rights advocates, intellectuals and politicians from every part the world. Key factors are the speed and sustainability of their adoptions. In the recent years, we have witnessed several changes in North Africa, Middle East, Near and Fast East, including Central and South Asia, to name a few, Afghanistan, Egypt, Tunisia, Libya, Syria and Turkey.
Countries in turmoil are great inspiration for young people, students, intellectuals, artists, filmmakers. The value of the media developed in those countries is obviously higher than the media coming from stable countries like Italy, Germany, France or Canada. Consequently, if we combine the inspirations and motivations of the young citizens of developing countries in turmoil, with the international perception and sensibility of their stories, we can understand that their articles, blogs, videos and films are destined to dominate the World Wide Web and the news media, and consequently generate a far superior Buzz.
Every person is a content creator and a media broker. Writing an original article like this allows me to carve an everlasting testimonial of my thoughts on the World Wide Web. This is part of a broad digital real-estate associated with my name, the topics I discuss, and various search engines and distribution platforms like Google, Yahoo and Film Annex. All those companies rank and publish this content, and benefit from revenues associated to it, usually advertising, at times paid applications. The person, writer, content creator and media broker is often forgotten, NOT rewarded, left alone with the responsibility of his/her thoughts and with no or minimal compensation. This is a big problem as people in developing countries, especially women and young students, risk their life to publish their thoughts and usually do not get rewarded. Malala, for example, wrote on the BBC website without compensation. Only after her shooting and the international attention, was she able to access financial support by an international organization.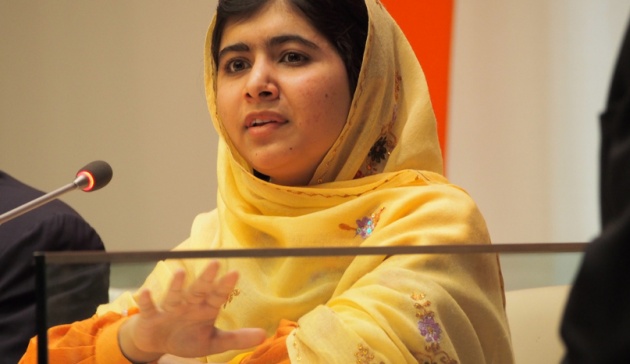 Based on what I described above, it's my belief that to sponsor, promote, support and fuel development, we must reward the content creators, the writers, the reporters, so that they can do their job, improve their quality of #StoryTelling, and allow them to access a true and limitless #DigitalCitizenship with #CommunicationWithoutBorders. This can be done by connecting educational institutions, cultural centers and individual people to the World Wide Web, and make sure they ALL access income and earn revenues from their work. It's fair and they deserve it.
Here is what Fereshteh Forough has to say about #DigitalCitizenship and #CommunicationWithoutBorders:
Roya Mahboob is our partner in Afghanistan and Central and South Asia. Her connections and work cover the entire world from the Far East to South East Asia, North Africa and the Caribbeans. I could define her a digital marketer specialized in women's empowerment, social enterprise, sustainable education and philanthropy. She is our point of contact with governments, educational institutions, and private enterprises interested in sustainable education and development.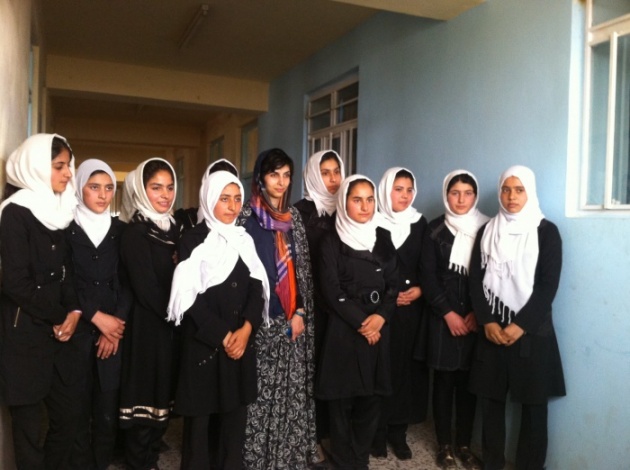 The way Film Annex and Women's Annex Foundation manage this project is simple:
We introduce to the people and educational institutions the educational software Examer Content Creator where students and individuals can research ideas and create content. The users and students are now content creators and are rewarded with micro scholarships. In parallel, they are immediately registered and active users on the Film Annex and Women's Annex platforms and benefit from the BuzzScore digital income, which measures their social media influence, reach and content quality. By doing so, the individual student or scholar has IMMEDIATE ACCESS to a WORLDWIDE (#CommunicationWithoutBorders) distribution platform to express their thoughts (#StoryTelling). They can EARN MONEY (#SustainableEducation) to take their studies further and support their families.
Today, Syria is in the center of attention. Thousands of international professional reporters are focused on and dedicated to what is happening there. But the Syrian population is on the ground, has its own point of view. Especially the female population has its own perspective, but due to financial, technological and security limitations, they are denied the opportunity and right to express it. This is why Women's Annex Foundation works from its offices in Italy, USA and Afghanistan to provide know-how, technology and financial support to the local educational institutions or individual users, writers and filmmakers. I look at Syria as 22 million people with 22 million opinions and opportunities of #StoryTelling and #BuildLocalTalent before I look at the geographical dimensions of 185,000 square kilometers. I look at the IP addresses before I look at their zip codes. I look at their social media power before I look at their average income. I work my numbers and reward accordingly to their BuzzScore, just like we do for American and European users.
Our experiment in Afghanistan has proven so successful that Afghan female users today have a BuzzScore of 26, compared to 14 for females in the USA, 20 for females in the world and 15 for the average male in the world. We are eager to expand our concept to other developing countries, especially the ones in turmoil as Syria and Egypt. Read more about Investing in Social Enterprise for Women In Technology, Digital Literacy and Social Media.

Another great opportunity associated to Film Annex and the Women's Annex Foundation project is the ability to use affiliate marketing as a way to finance and fund further educational scholarships in specific regions or pertaining to specific topics. Let me give an example: if 5,000 students generate $100 per month each, this means a total of $50,000 in revenues for the students. In addition, Film Annex and Women's Annex Foundation can pay an affiliate marketing compensation to the institutions of 10%, that means $5,000 for scholarships, equipment or compensation to teachers.
We educate the students on the world of social media through our digital literacy programs like the Examer Content Creator. We introduced them to the World Wide Web and the concept of Communications Without Borders making them true digital citizens. We educate them on how they can earn money with scholarships and the BuzzScore for sustainable education.
Please watch what Afghan High School student Fatima Haidari has to day on digital literacy and sustainable education:
Please watch Fereshteh Forough's explanation of the #ExamerFilmProject as part of the educational curriculum introduced in Afghanistan through the Examer Content Creator:
Please read this great letter by Roya Mahboob to the 50,000 students that we connected to the World Wide Web and are now part of the Afghan Development Project: Progress of Afghan Development Project in #DigitalLiteracy and Digital Media for students.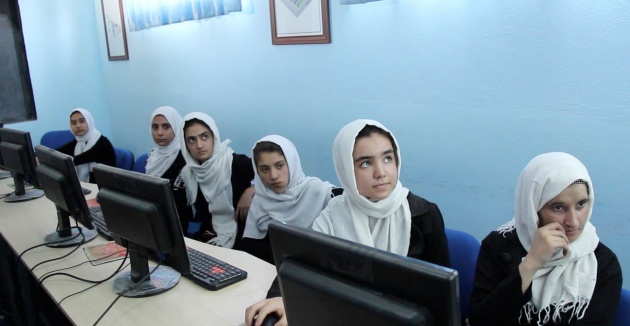 Please visit my personal page on Film Annex and subscribe. Please also visit Women's Annex and subscribe to it for updates, articles and videos.
No Politics, Just Internet