Renowned footballer Cristiano Ronaldo of Portugal has been declared as the world's best Football player for 2016.
The award was introduced by magazine named "France Football".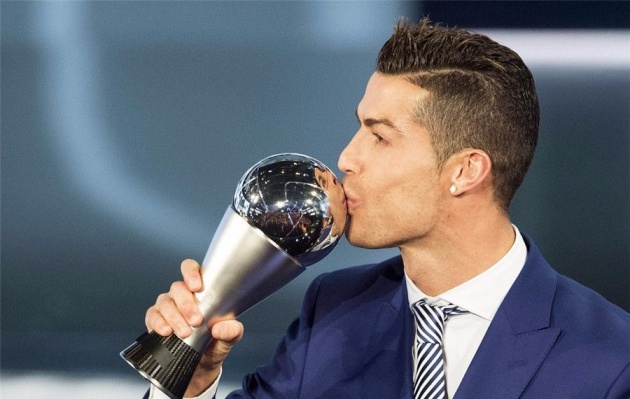 For achieving Award and Belanda, Cristiano was to face Lionel Messi of Argentine and french footballer
Antoine Griezmann.
Lionel Messi was declared eligible for the award last year.
It was expected that this year the prize will once again won by the Argentine footballer But it was not possible.
For this award of' France football ' magazine, a player is choosen by almost 200 journalists of the world by voting.
Earlier, Cristiano Ronaldo has won this award three times.
Lionel Messi has won the award more than Ronaldo, he has been declared as best football player 5 times.
Regarding to this award Real Madraid coach Zynadyn Zidane said that he was sure Cristiano Ronaldo will get the award this year because his performance was certainly better than the other players.
According to Zeidan, he is hopeful that Ronaldo will demonstrate similar performance in the next years.
Ronaldo represents famous European club Real Madrid in the Champions League.
Ronaldo also face the charges of concealing tax along with this award as well. Last Thursday Portuguese athlete while giving the detail of earning $ 240 million last year said that he is not guilty of any financial irregularities.
Ronaldo also said that he did not do anything wrong and he is not afraid with any investigation.
The award Ballon d'Or was introduced in 1956 by French magazine 'France Football'. Initially it was given to the best footballer in Europe. Since 1991 FIFA began the sponsorship of this award.
From 2010, FIFA and France Football 'merged together the two different awards of best player in the world.
This year FIFA again introduced its annual award. The first Ballon d'Or award was given to Asytly Matthews in 1956.