Grand Jamia Mosque is located in Bahria Town Lahore, Pakistan. This mosque has capacity of 70,000 people to pray at a time and will symbolize Pakistan through out the Islamic World. Recently, i visit there with my fellows and i really apperiate to Mr-Malik Riaz who plans to build this mosque for the people. I was shocked when i visit to Bahria Town, Lahore. This is very beautiful place in lahore well mannered society. Actually this is a colony and inside this colony this Grand Jamia Mosque is located. I clicked some of the pics of Jamia Mosque.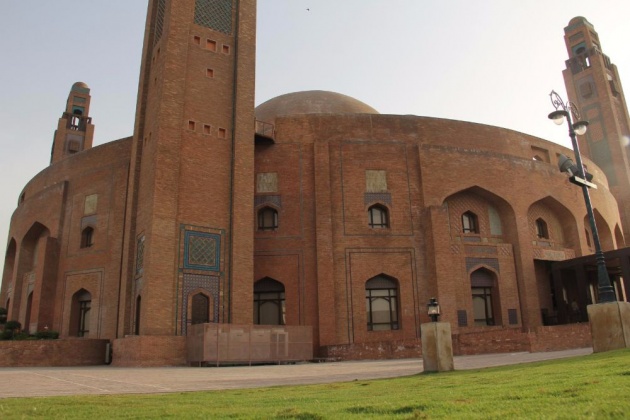 Photo Credit: Myself
The Mosque interior is absolutely magnificant and this place is truely a master piece with breath taking. The passage of the Mosque is calm and feeling good when a person passes through this way to pray in the mosque and the design is unique and the world best interior designers were hired who design this "Designed by Nayyar Ali Dada". This is the passage that goes inside the mosque.
This is the Passage for the enterance of Mosque.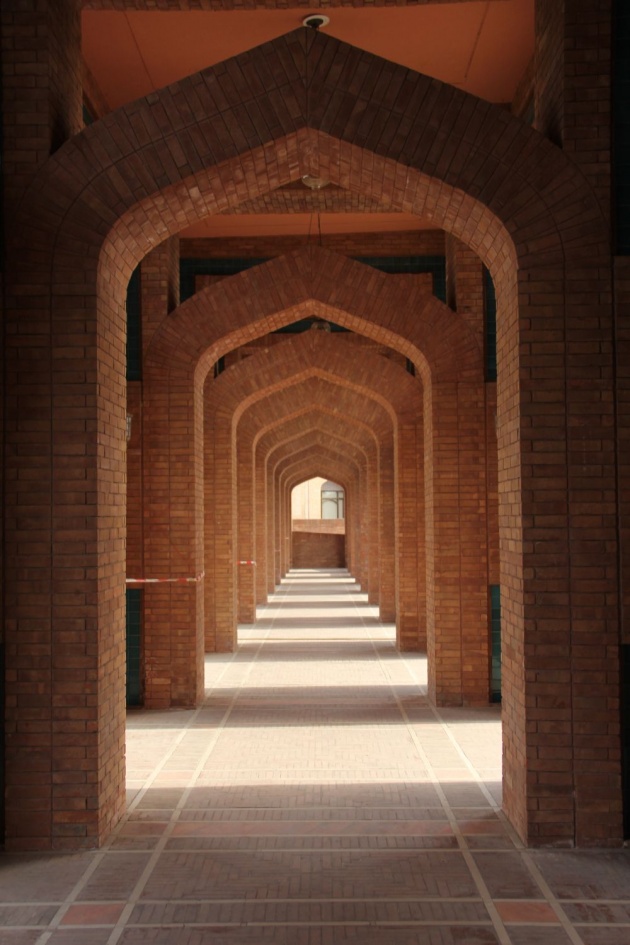 Photo Credit: Myself
The passage roof interior.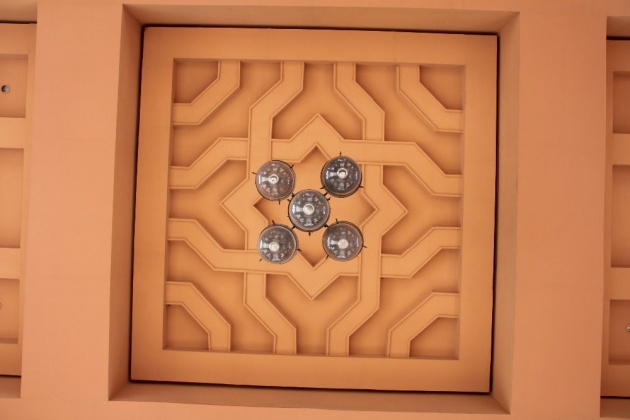 Photo Credit: Myself
The material used inside the mosque is very expensive and amazing. The tiles, lights, fanoos and the interior work is so amazing. By passing this way and after some passing security checks i entered in the mosque. When i entered in the mosque, my eyes was just opened and i was looking everywhere. The interior and the structure of mosque is beautiful. Now i'm sharing some pics now watch it ourselve :)
The roof interior inside the mosque.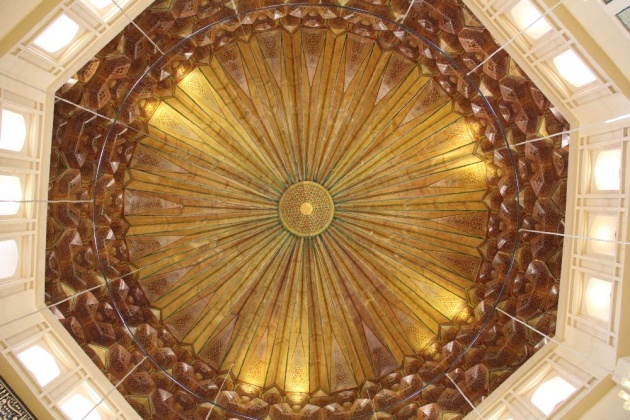 Short clip for Grand Jamia Mosque.
Video Credit: bahriatownhelp via YouTube.com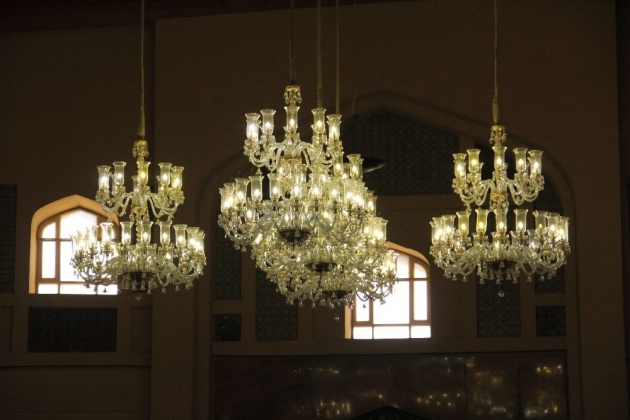 It's views represents the fusion of traditional Islamic architecture with Pakistani culture.The carpet has been custom-made and imported from Turkey, there are over 50 luminous Persian chandeliers, creating a vibrant Islamic ambiance.


The structure comprises of 4 minarets, each standing tall at 165 ft. and a Grand Dome in the center, which is surrounded by 20 smaller domes. The most fascinating feature about this masterpiece is that the exterior consists of 4 million, 2.5 inch handmade Multani tiles made from special Multanimitti and hand placed by the craftsmen. Placing these tiles alone took 4 years to complete. The total capacity of this magnificent piece of Islamic architecture is 70,000 making it the worlds 7th Largest mosque. It has an indoor capacity of 25,000, labeling it Pakistan's Largest Mosque. There are dedicated praying areas for women, a school and an Islamic Art Gallery.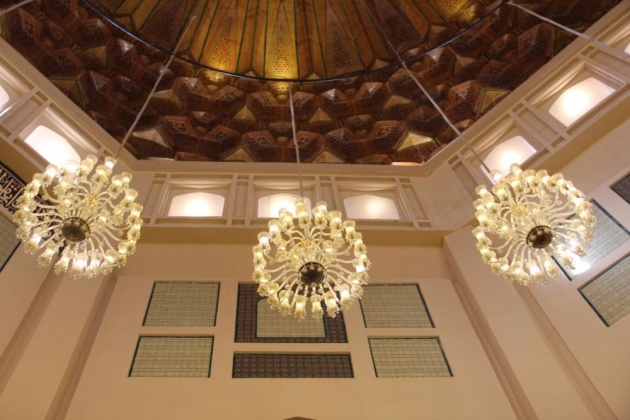 There i meet many tourist from different countries like USA, Uk, Philippines and Canada. When you ever visit to pakistan. Must visit here.
Thanks,
Regards, hRajput.