I frequently check Twitter for some updates then my attention was caught by the current trends. I was curious for the top 1 trending in the Philippines — Quick Quick by 1D. I know it has something to do with One Direction as per their recent concert in here in Manila.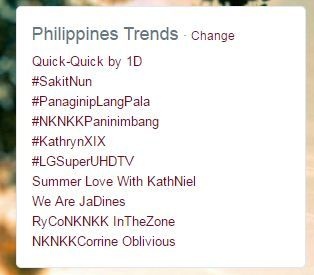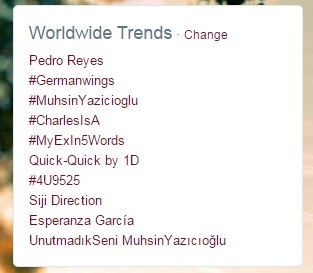 I'm not a fan but I like some of their songs. Regardless I clicked and checked. At first I don't know what it was.
WHAT IN THE WORLD WAS QUICK QUICK?
It even trended worldwide and make a buzz throughout the Twitter world.
Hey! Is that One Direction's new song?
Some Directioners was shocked because if it's a new song, single or album they would've already know it before it comes out.
Some people wonder if that was their new song. Especially the foreign fans.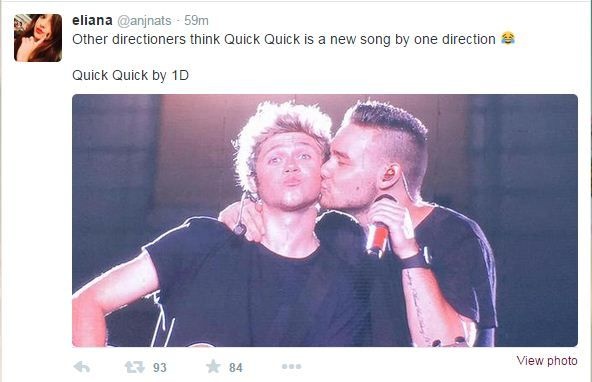 Then the TRUTH!
Scrolling down for more . . . I saw this!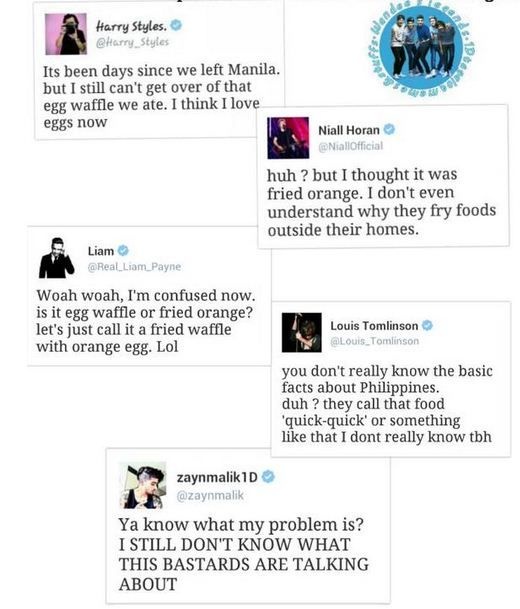 That was absolutely out of this world convo!
I can't stop laughing upon figuring out what Quick Quick means. LOL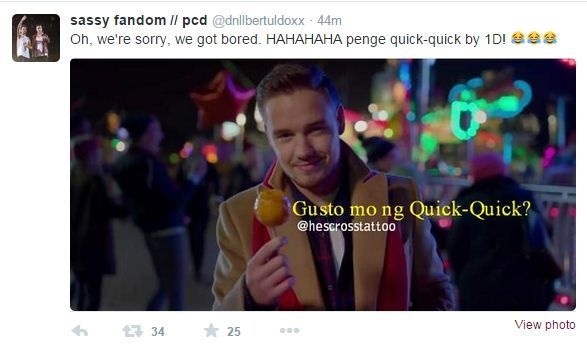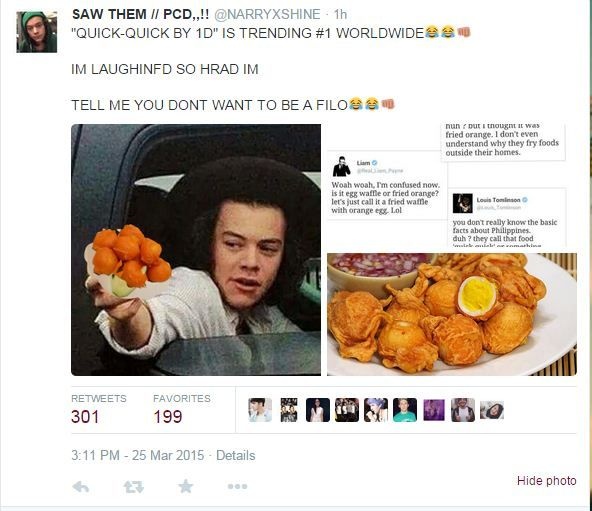 This just made my day! Hahaha!
Checking out the official Twitter accounts of One Direction members I did not saw in their profile that they tweeted this.
IT WAS ALL just a making of a fandom. They got bored and maybe they simply missed 1D again. LOL
This just made the whole Twitter world laughed for a moment. Hahaha!