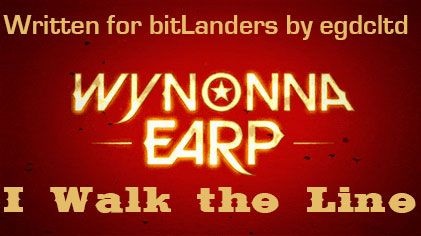 Image Credit: Wikipedia

"I Walk the Line" is episode thirteen of season one of Wynonna Earp, the fantasy western series based on the graphic novel series of the same name about Wyatt Earp's descendant, and the season finale. In this episode, Bobo and Willa want to break the Ghost River Triangle, which will have definite consequences.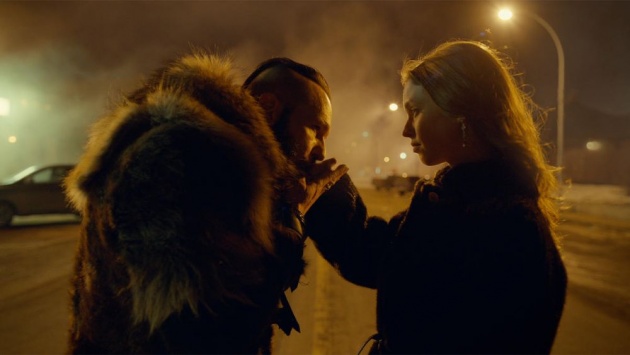 Image Credit: SyFy
Previously on Wynonna Earp...
In the previous episode, "House of Memories", the method of breaking the Ghost River Triangle was found - although Bobo already knew it. An Earp heir had to willingly cross the triangle with a revenant of her own choosing. Bobo had thrown a party for the entire town, and poisoned the champagne almost all of them were drinking. Bobo promised the antidote to anyone who brought him Wynonna. Then he left, leaving Wynonna and the others surrounded by half-crazed townsfolk out for blood. Bobo and Willa - the willing Earp heir - had left hand in hand (but unseen) towards the boundary. This explains why Bobo took Willa and sequestered her in a house in a tree for all those years; he wanted to brainwash her into willingly helping him.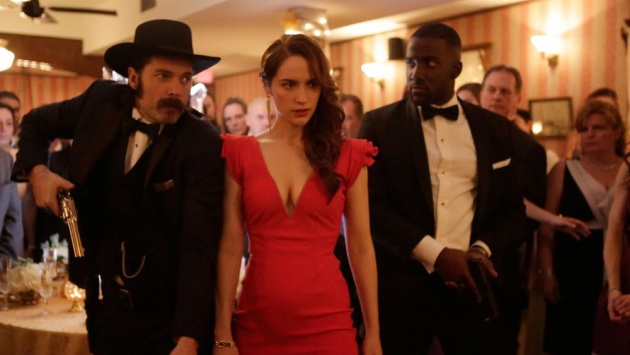 Image Credit: SyFy
Willa Needs Peacemaker
Wynonna, with Doc, who has returned, and Dolls, are surrounded at the hotel by the various crazed townsfolk. Doc and Dolls push Wynonna out of the window and then plan to get the antidote. Bobo and Willa are walking towards the border. When they cross, it seems to work - then it doesn't, and Bobo has to return. Willa doesn't understand what went wrong; she's the willing Earp heir and Bobo is the revenant she chose. Bobo tells her that the heir isn't the heir unless they have Peacemaker. Willa says that she has got it - but she hasn't. She has an ordinary gun.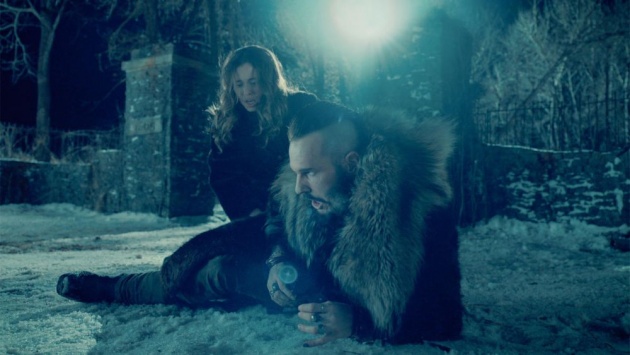 Image Credit: SyFy
Willa Does Not Have a High Opinion of Her Sisters
Waverly has Peacemaker but she's in town and someone chloroforms her. Willa tells Bobo that she had given Wynonna no reason to suspect the truth (the same doesn't apply to Waverly, who had accompanied Willa to the house in the tree). Bobo tells Willa that Wynonna is smart. Willa responds that Wynonna is a sucker and Waverly is useless. It seems that Bobo has a higher, and more accurate, opinion of Willa's sisters than she does. Willa says that they have until midnight to cross, so she will go and look for Peacemaker whilst Bobo hides out.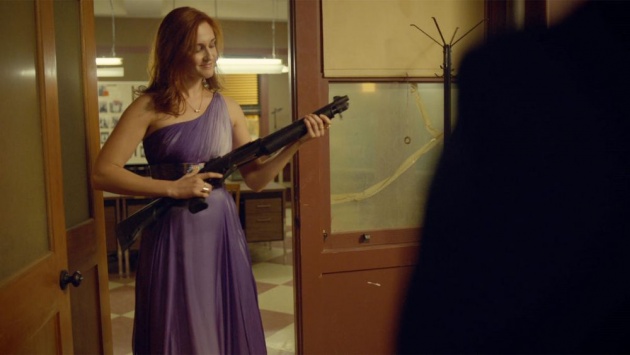 Image Credit: SyFy
Nicole Wants In - And Thinks Doc's Explanation Makes Perfect Sense
Dolls and Doc have made it back to the sheriff's department and are arming up from Dolls' extensive collection of hardware. Doc questions Dolls about the drug Dolls takes, for Doc thinks it is just a drug. Dolls tells him it's medicine that he's been taking since he was young. It keeps him alive - and parts of him dead. Nicole, who hadn't drunk any of the poisoned champagne, arrives, sees the guns and wants in. Dolls tells her it's classified. Doc, on the other hand, tells Nicole the truth - about the Earps, the revenants, himself and so on, including that Dolls was dead for a bit. Nicole's reaction is not perhaps what either of the men expected. She's glad that someone finally told her what's going on, and says that it all makes perfect sense. Which it really didn't sound like it did. Except for the bit about Dolls being dead. So Dolls welcomes her to the Black Badge Division.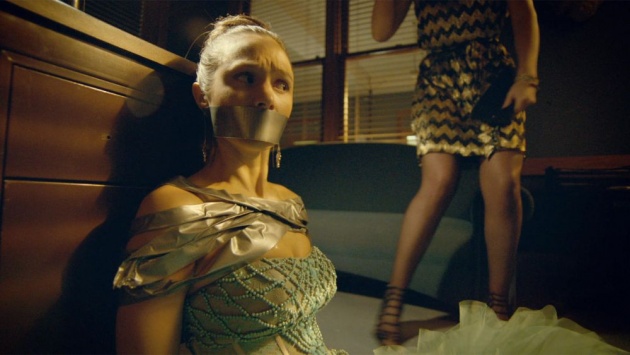 Image Credit: SyFy
Wynonna in Exchange for Waverly
Wynonna is looking for Waverly and Willa. She doesn't know that Willa is working with Bobo. Willa does come across Wynonna and asks her about Peacemaker. Then one of the crazies rings the Earp homestead, where they are, and says she has Waverly and wants Wynonna in exchange. Willa wants to look for Peacemaker instead, but Wynonna is having none of that. Willa's true, Bobo-altered, self is now showing through and it ends up coming out as she gets Peacemaker and returns to find Bobo.
There Are Consequences
Bobo has bumped into the strange man who spoke to Doc in "Landslide". Bobo knows him, and says he can't interfere. This man is definitely not what he seems. He warns Bobo about the consequences of the Triangle being broken, which seem to be far greater than might be thought. Bobo doesn't really care.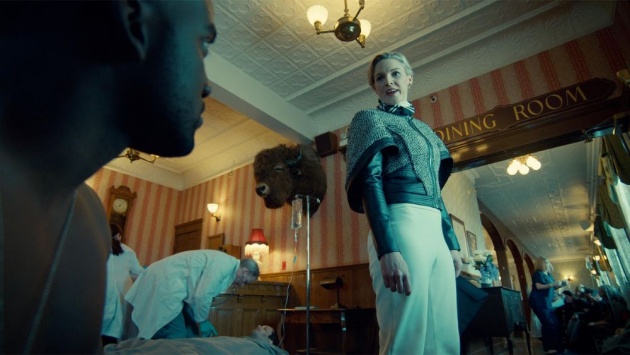 Image Credit: SyFy
Black Badge May Not Be What They Seem
Doc and Dolls go looking for the antidote and some of Dolls' real nature is revealed. Dolls' boss, Agent Lucado, comes into town with more men. She has a definite grudge against Dolls but there seems to be more. Black Badge doesn't appear to be operating with everyone's best interests at heart. In fact, they seem to be after something and aren't that bothered if the Triangle is broken. They may in fact want it to be.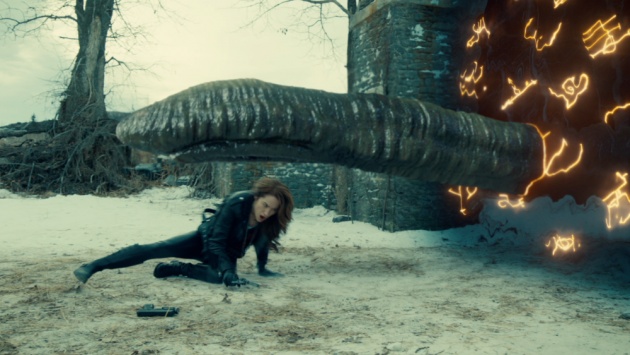 Image Credit: SyFy
More Dangerous Things than Revenants
It seems that there are far more dangerous things out there than revenants, and it's a cliff-hanger ending leading into season two and "Steel Bars and Stone Walls".
Wynonna Earp Season One Trailer
Video Credit: IDWPublishing via YouTube

More Blogs From This Television Series:
Want to earn from blogging on bitLanders? CLICK HERE to sign up and get a reward.