Xcorps 42. MX GIRLS - FULL SHOW - The women of Moto X are featured in this episode which highlights MX GIRLS who go BIG and fast on their dirt bikes at the Milestone MX Park in Riverside California.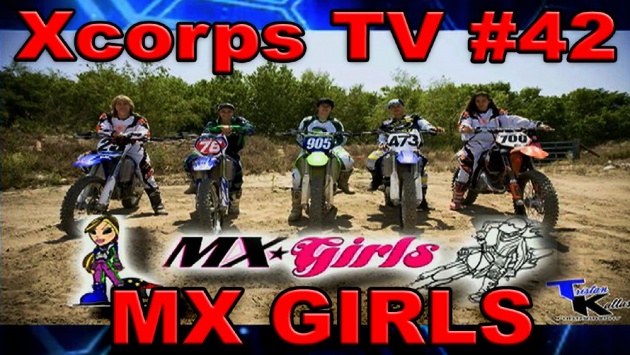 Host Jason Lazo rolls into town to check out the action along with guest host and MX GIRLS founder Michele Johnson who shows us some of her ride moves in this episode! The girls of action sports have always been featured on Xcorps and the show continues with this fun feature shot at a cool new So Cal track during MX Girls Ride Day organized my founder Michele Johnson.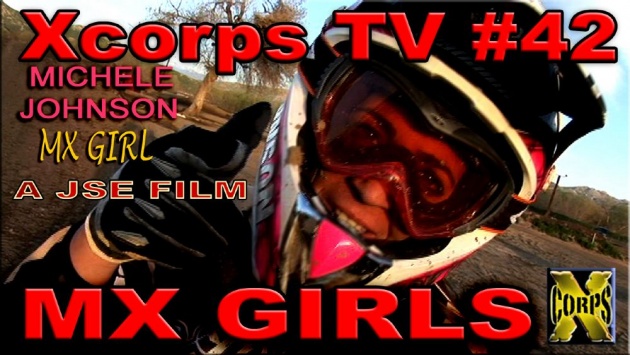 The show opens up with fast action and music from Suburban NoiZe band D.I. who return PUNK to the show with their song Gutters of Paradise. Nice fit! Chicks on 250cc dirt bikes wind it up tight on the fresh Cali track and the air show begins!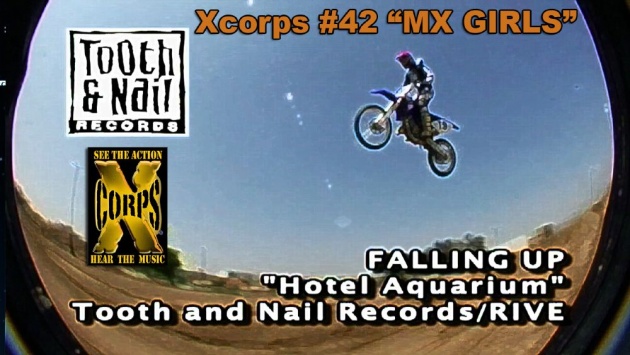 Jason and Michele roll the track with the Xcam crew at all the corners. Helmet cam POV for the real feel along with the trademark Xcam Superfish lens pull in all the moves! Check out girlie riders Michele Marshall, Tricia Young and Kelly Yancey having some high reV fun rolling to tunes from Dirtball and their song Tried Trued Tested!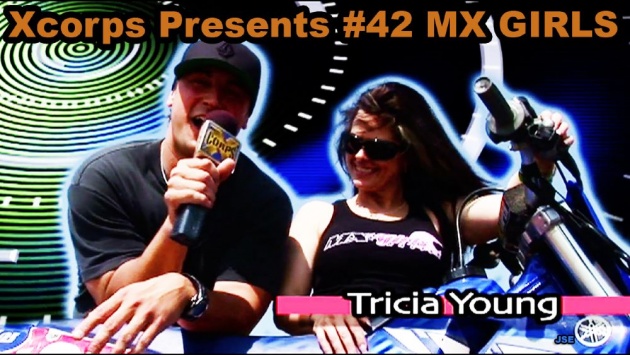 After the break its back to the air show at Milestone Ranch where Jason meets WMA Pro 905 Mika Cornelius who talks about the track and her Kawasaki Green Monster ride! SubNoiZe band D.I. punks up some dust here too with their song The Western Front. In thy face with thy dust! Tooth and Nail records band Falling Up roll out their new Hotel Aquarium music video from RIVE and the MX Girl action continues.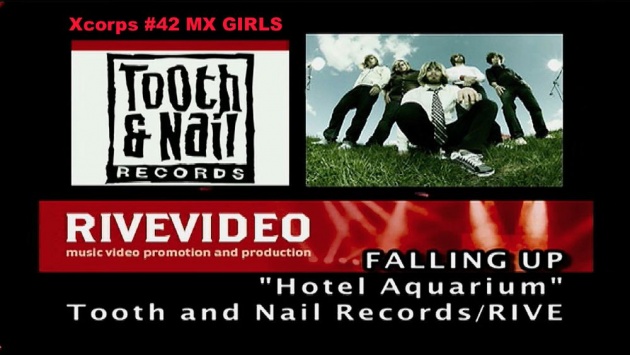 Michele talks to rider Katie McGuire about her style and the camaraderie at the event. Next a bike hits a camera and the girls keep hucKing their bikes with Dirtball hopping out a tune called Pits-Spit all adding to the fun mix! Jason then intros a new vid from Brooklyn band Type O Negative doing a dark and happy song- September Sun.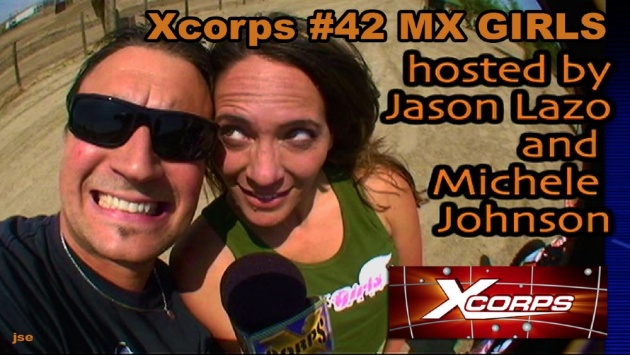 Hitting the pits Michele talks with pro rider Kelly Yancey about the BIG WINDS and how they effected the ride day. Grom like rider Tatiana Falls shows off her KTMs and gets questioned next talking about her pro rides in Texas. Only on Xcorps do you see MX Girls!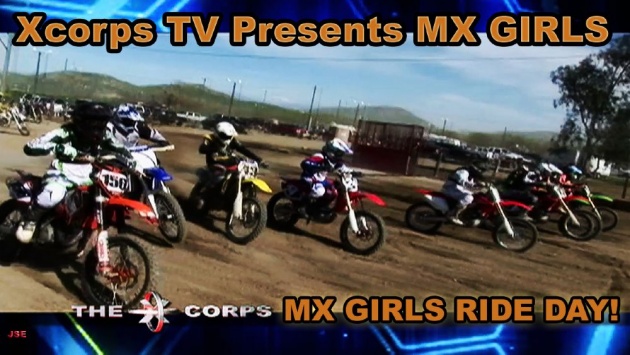 Break 4 brings back a nice off the line rabbit race start and the J man talks with red head rider Michele Marshall about her roll in the MX Ride Day. This gal knows her suspensions! Dirtball returns the favor and the action shots roll on and out!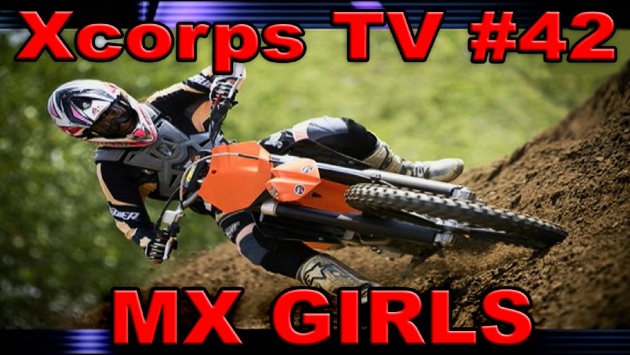 Solid still shots here too from pro shooter Tristan Kallas who also patrolled the track.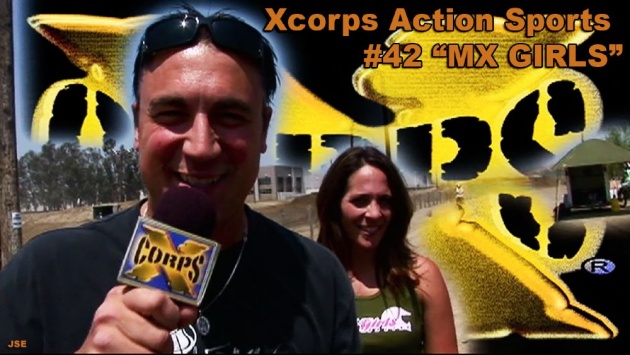 Appearing in a previous Xcorps episode MX Girl Bonnie Warch returns! Once a MX Girl always a MX Girl! The show closes out with yet another round of female MX action and rappy snappy Dirtball rhythms! Jason does his best to hook up with Tricia Young. See how he does!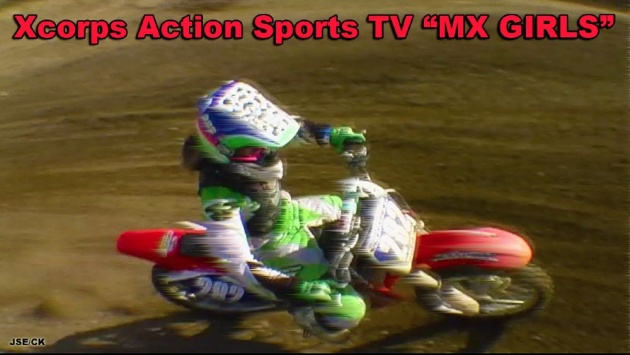 Guest host eXtraordinaire Michele Johnson sends things home and wraps it from Riverside with a promise of more sick action and music on the next Xcorps! First airing 5 /08 See The Action Hear The Music Join The Xcorps! A J.S.Edmondson Film ©2014 TheXcorps
Xcorps 42 MX GIRLS - FULL SHOW
http://www.bitlanders.com/movie/xcorps-42-mx-girls-full-show/62881