Xcorps 50. X DRAGS - Full Show -BLOG-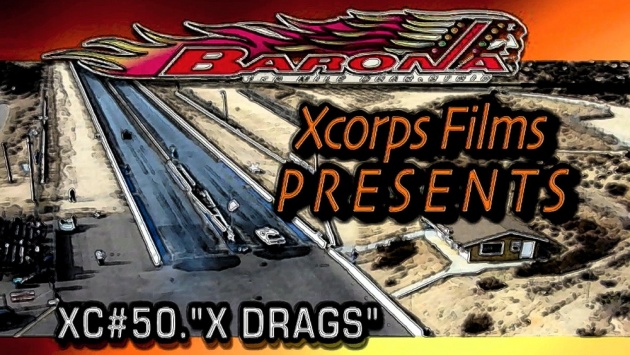 The on camera host reporter talent team of Jason Lazo and Scott Sommers along with special guest host spicy Lilli Garcia who joins The Xcorps in this rocking wide open Drag X custom auto racing show shot at the Barona Drag strip in Lakeside California.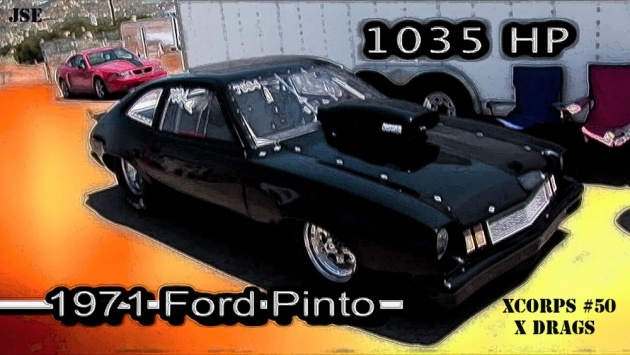 The program opens up with a sweeping X CAM helicopter shot above the scenic Barona 8th mile drag strip located east of San Diego in Lakeside California.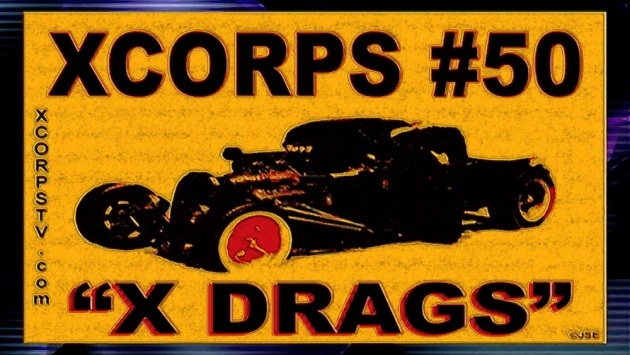 The setup is simple - two cars line up side by side and on the green light they floor it with the fastest time winning!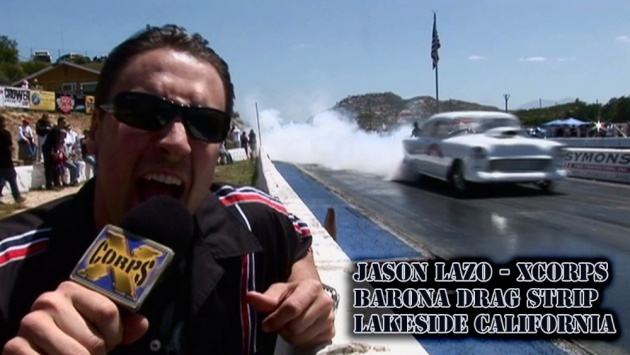 Check out the Vette running against the Pinto! Both are LOUD and FAST! See who wins!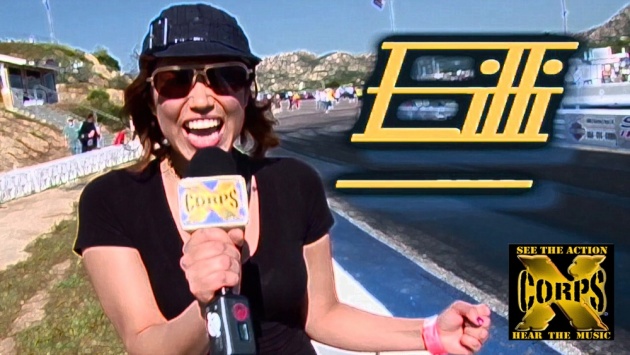 Plenty of action right from the start with old Rat Rods racing new GTOs and pretty much anything goes here on the secluded drag track!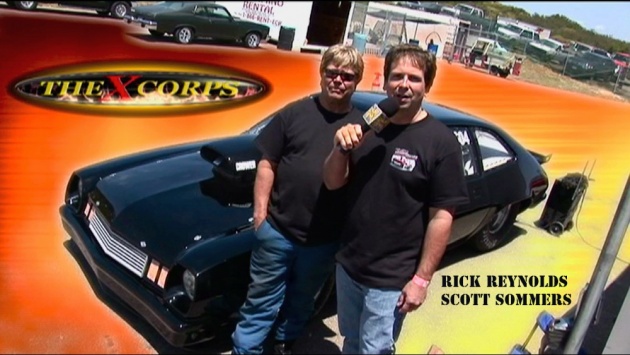 Scott Sommers talks with the other co-owner of the track Rick Reynolds about his 1971 Ford Pinto - a 1035 HP tube frame sleeper!
Pumping tunes from Sub Noize Kottonmouth Kings "Rampage" backs the non-stop action!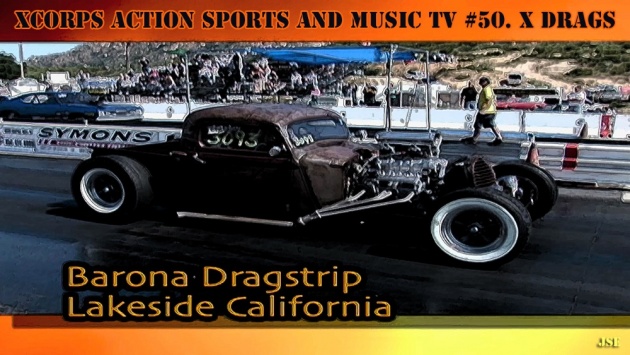 In the next segment you can smell the rubber burn with Jason Lazo hanging trackside as the drag lineup continues.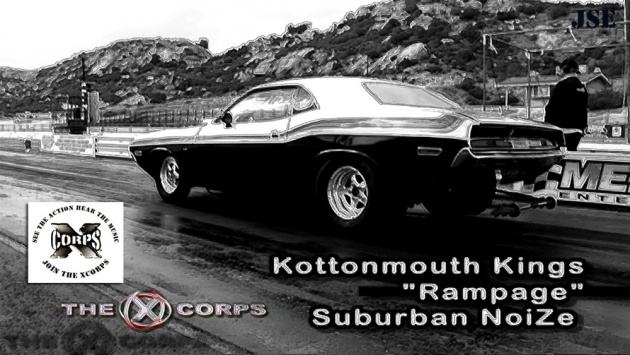 Sorry NO green eco friendly foreign rides here, just classic US made muscle cars hooking up on the sticky rubberized track - many easily topping 100 mph in 8th of mile distance!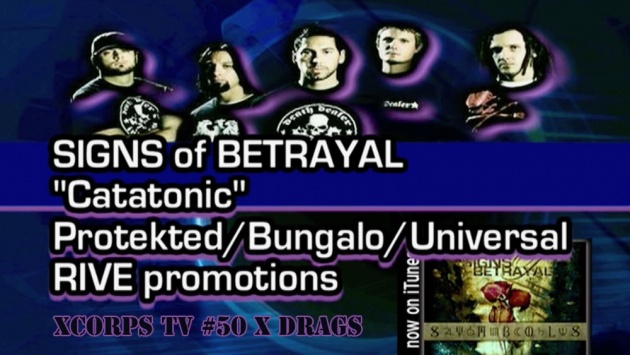 Its Vette vs. Nova, Plymouth vs. Buick, Dodge vs. Chevy all burning loud and proud - edited with a new music video from the band Signs of Betrayal doing their song 'Catatonic' c/o RIVE video.
Segment three opens up with more ear spitting RPMs and Jason talking with Xcorps guest host Lilli Garcia about what she thinks of the drag track!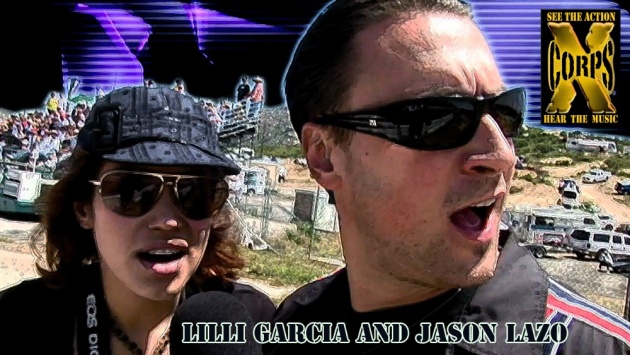 Very intense- sums up her response - she loves it! Check out the Challenger vs. Camaro motor duel complete with in car POV speed-cam for a look from the drivers seat!
Jason walks the track checking out the rides and throws it to Scott Sommers who talks to Jerry Peripoli the driver and builder of a 2000 HP alcohol injected Ford Courier pickup truck!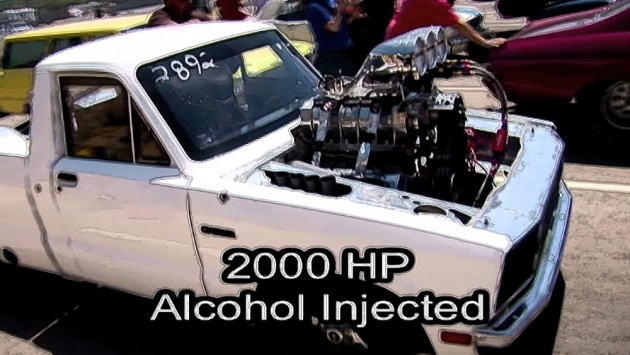 Nice HP to weight ratio here - a wild ride and crowd pleaser!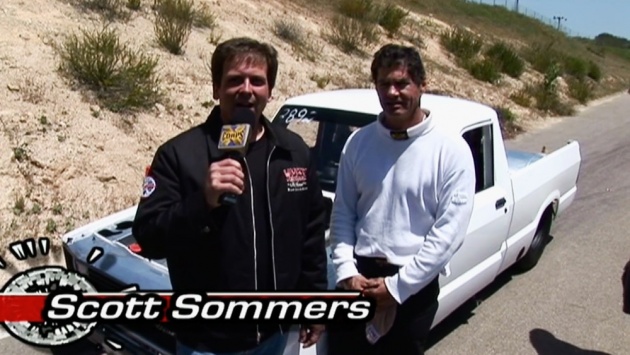 After the break the action and music continues with a cool video from the band Junkyard Prophet rolling their tune - Betta Beware.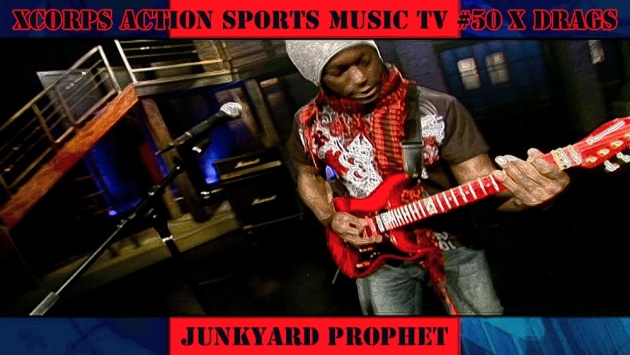 Drag race action includes a 67 Mustang vs 70 Buick Skylark racing straight at the Xcorps cameras!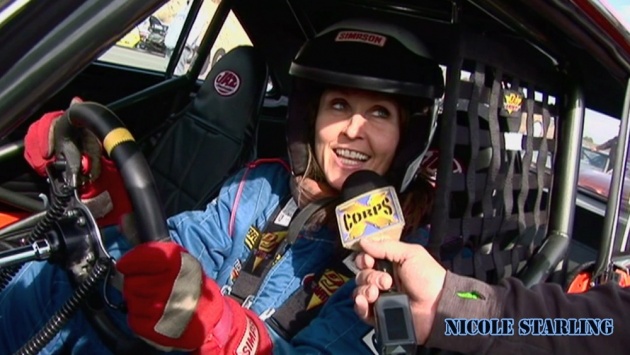 Jason talks with female driver Nicole Starling of Team Hodges who warms up her 67 Chevy II.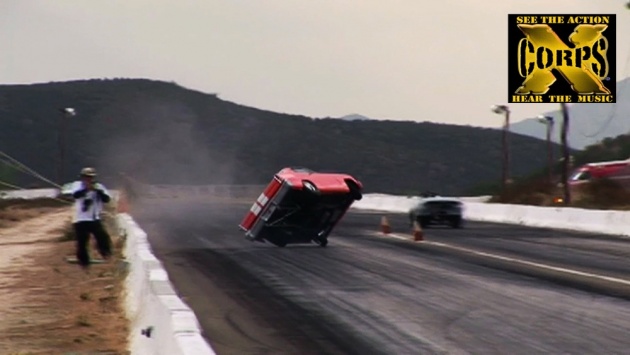 See what she says just before her fateful run down the track all caught on Xcorps Destructor Vision HD cameras!
Jason talks with track co-owner Don Julian who says how easy it is for just about anyone to race their own car on the drag track!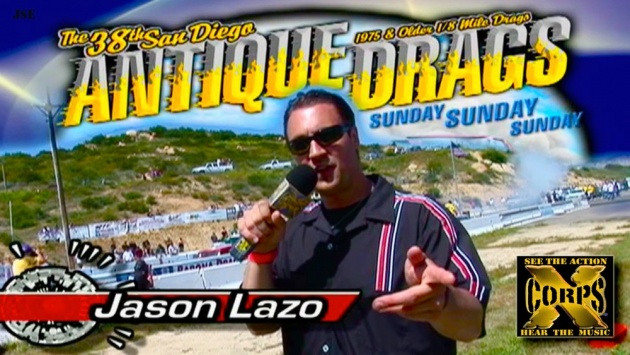 Segment five throttles up with mid-engine drag cars firing up the spectators and more great chopper cam shots above the track.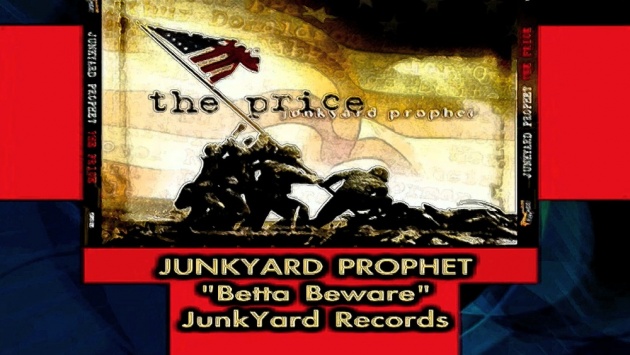 Check out his neck jerking runs down the track juiced by a new tune from punk band Authority Zero!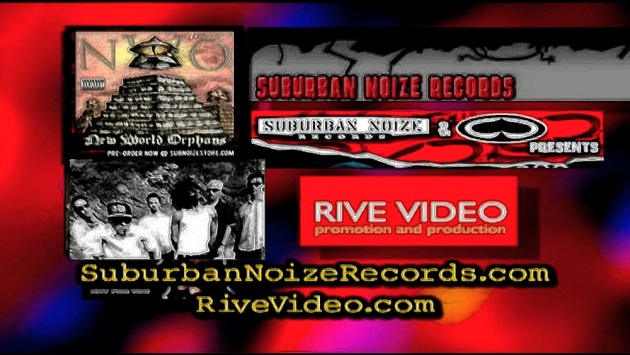 Additional music from Hed Pe and FANG.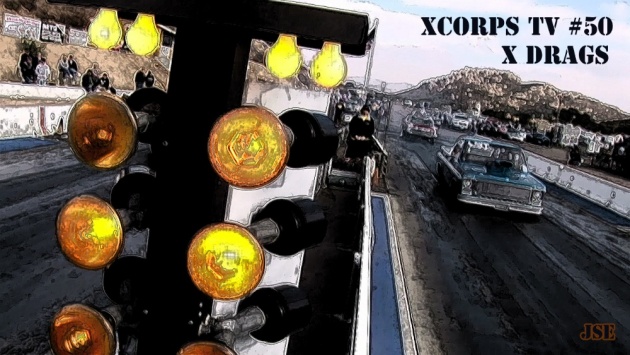 Thanks to So.Cal Paintworks and the Barona Drag track for production assistance.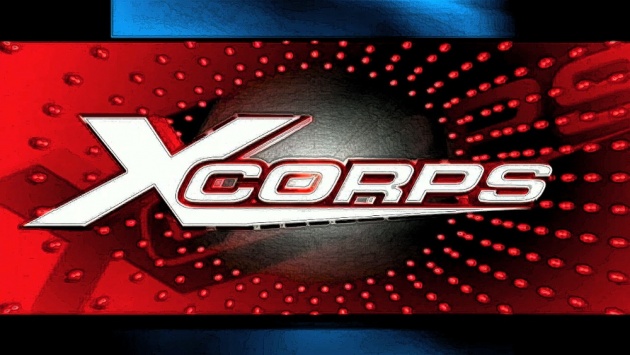 Just another day behind the wheel on The Xcorps!
Drag Baby Drag! 6-2010
A J.S.Edmondson FiLm
TrT-22:00
©2015 TheXcorps http://www.xcorpstv.com/