Xcorps #59. SEMA VEGAS part 3. BLOG - Xcorps TV rolls the biggest baddest automotive convention on the planet – the SEMA show Las Vegas to bring our X viewers what's new and rolling the streets with a focus on CORE offroad racing featuring champ Robby Gordon.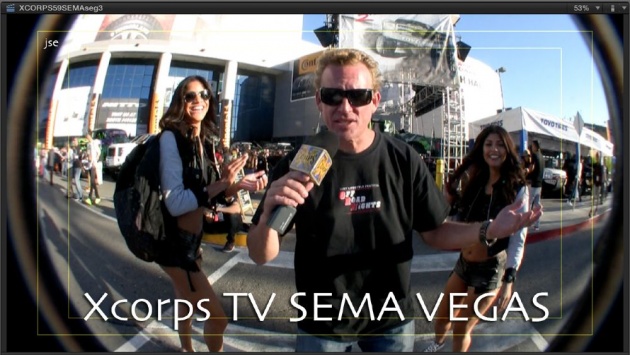 Show segment one of the show kicks the party into gear with shots from SIN CITY Nevada Las Vegas Convention Center with Xcorps reporter Rat Sult checking in at SEMA – an acronym for Specialty Equipment Market Association.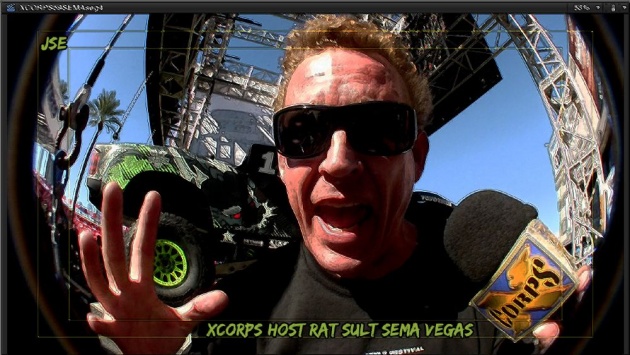 SEMA is the premier automotive event of the world held November 3 – 6 which this year drew more than 60,000 domestic and international buyers!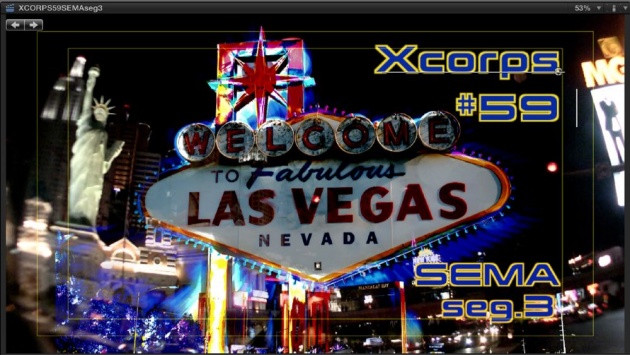 Music from RIVE promoted artist D.C. native Anayya Von Kitten strutting her party tune "Ooh La La" !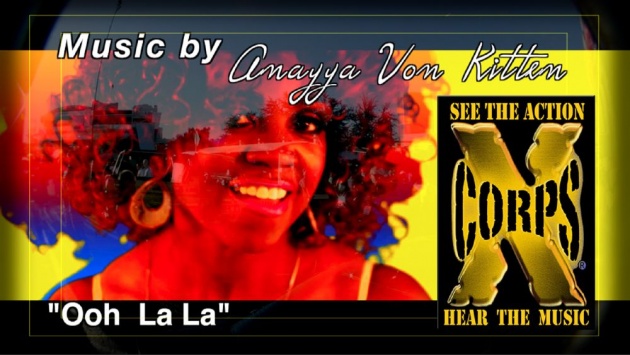 A very FUN fit Anayya!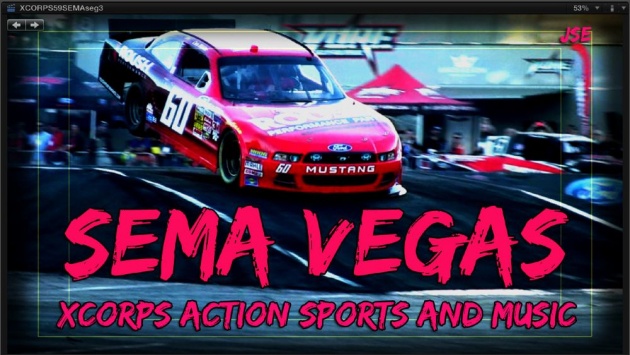 Segment two on Xcorps rolls in with more drifting Ford Mustangs leaving smoke trails on the outside track at SEMA!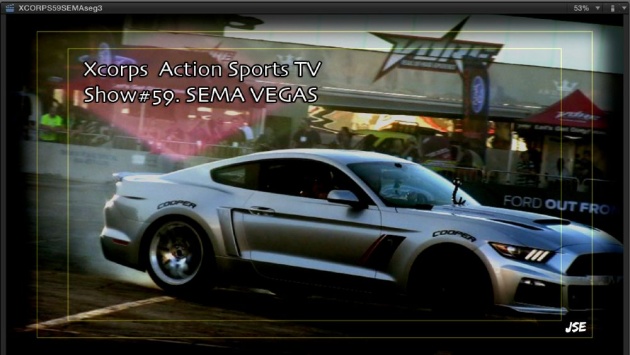 Loud and proud! Rat Sult reporting for Xcorps follows the tire screatching ACTION…and the girls at this massive auto show which happen each year in Las Vegas Nevada!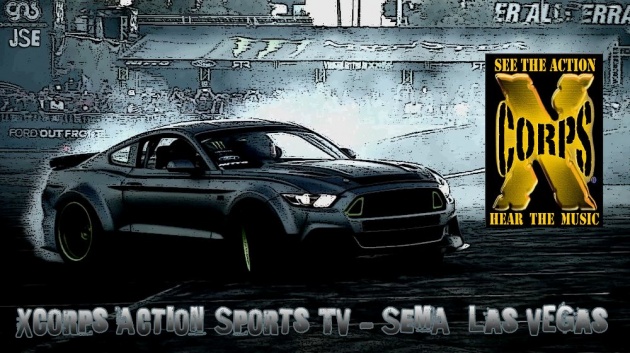 Music here by Gentleman Jake popping out the FUN socially relevant song "POKE" in reference to 'friending' on social media! Cool tune with a funKy beat which is pretty much what SEMA is about!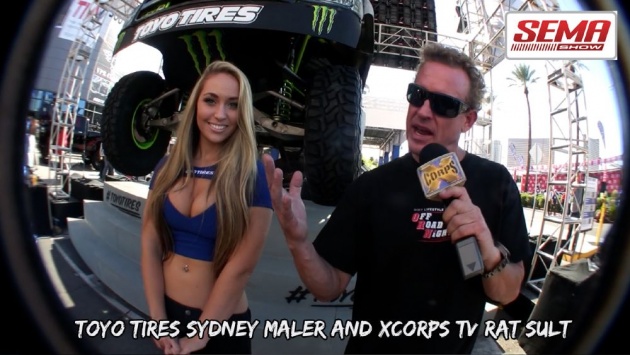 Rat talks to the beautiful Toyo Tires model and spokes gal Sydney Maler! Wow! Check out what Sydney has been up to! Nice rep pick Toyo!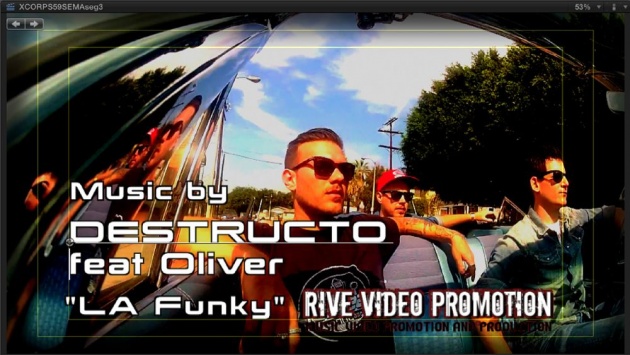 Xcorps seg.3 opens up with more tire burning Roush NASCAR race Mustang drifting and catching AIR off a jump at the SEMA show along with some cool tech beats from Rive promoted artist Destructo feat Oliver rolling the song "LA Funky". Slick shots of the boys rolling a vintage Chevy Impala convertible here too!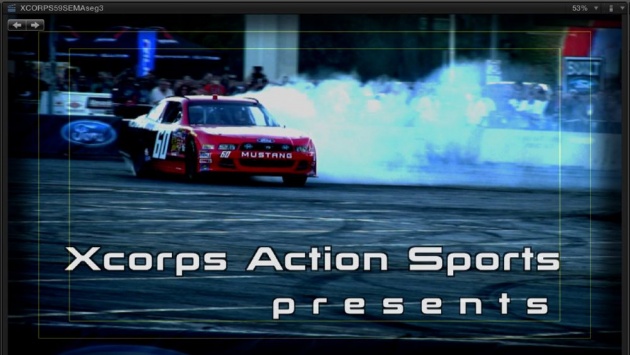 Xcorps host Rat Sult covers the grounds with an interview with super hero status off-road truck driver Robert Acer!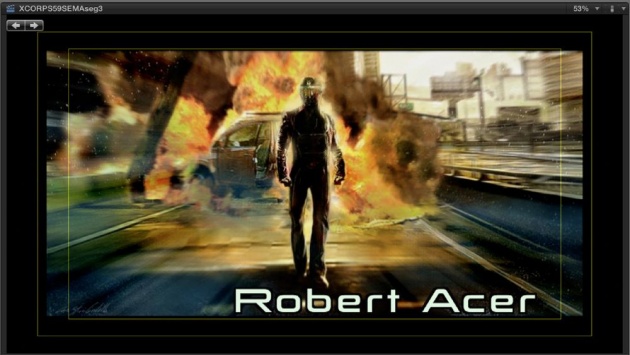 Robert A is never seen not wearing his iconic black helmet! Robert is Baja Truck racing promoter and mythical hero champion to the Baja Latino kids!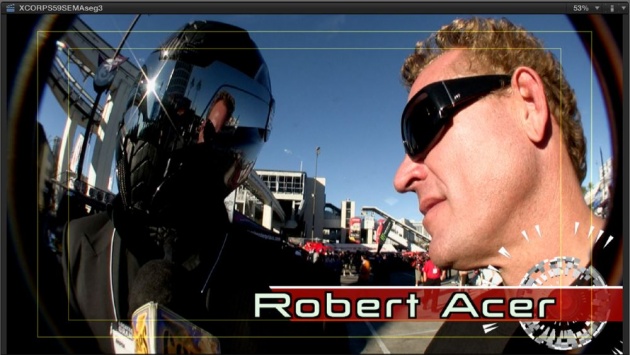 Check out the shots of his 4X4 race trucks here on The Xcorps!
Stay Tuned for more video segments in the Xcorps TV SEMA VEGAS series featuring Robby Gordon and CORE off road truck racing from the Las Vegas Speedway!
A J.S.Edmondson FilM 12/14 TRT- 5:00 ©2015 The Xcorps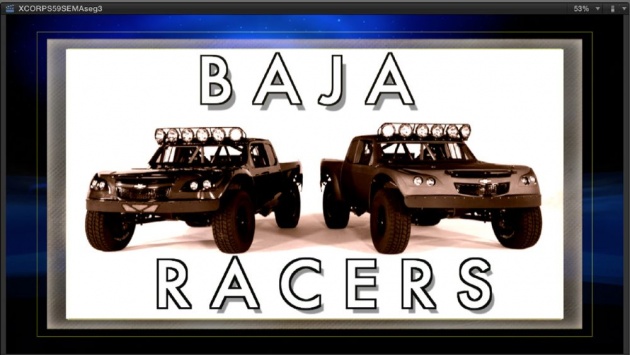 VIDEO LINK:
http://www.bitlanders.com/movie/xcorps-59-sema-vegas-part-3/132128
See all the Action Hear all the Music Join the Xcorps.