Xcorps Action Sports Music TV 49. ROAD TOUR-2 PRESS PHOTOS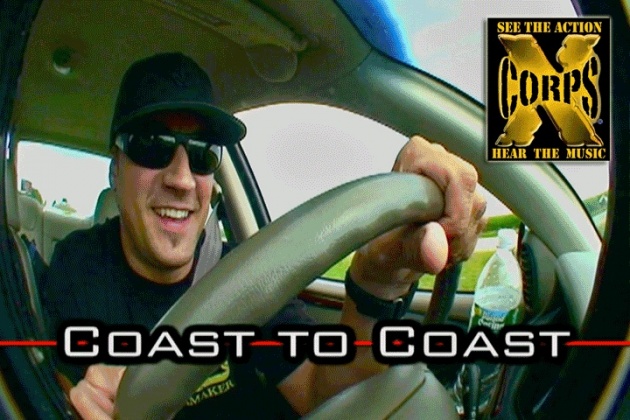 Xcorps TV 49. ROAD TOUR 2 - The coast to coast USA road journey continues with Xcorps TV rolling from Boston to San Diego with show host Jason Lazo crossing the Wyoming border stopping to have a in saddle beer at the Million Dollar Cowboy Bar in Jackson Hole followed by a wild down slope mountain bike ride at the super scenic Idaho Grand Targhee Resort.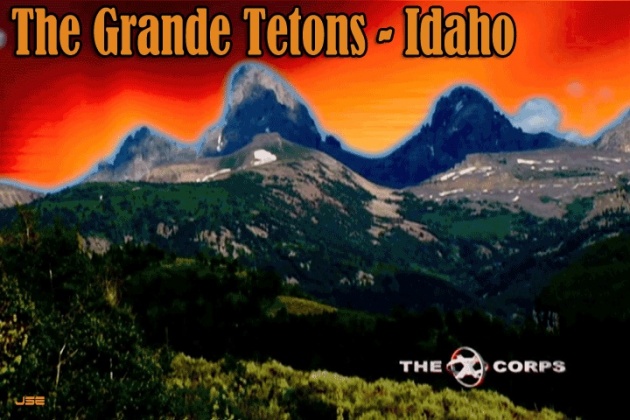 XCTV show segment one opens up rolling to Danish rockabilly band Volbeat jamming a driving tune with Jason under the massive landmark elk antler arches in downtown Jackson Hole Wyoming. Jason crosses the state line into Idaho on his way to the super scenic Grand Targhee Resort near the small town of Driggs Idaho. Yes that was a giant Idaho baker Spud on the back of a flat bed truck we just passed!?
Yes Xcorps does hit the brakes and turns around to get these shots!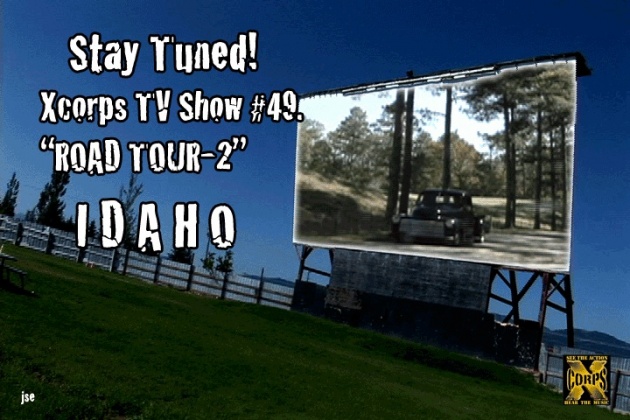 Next in the show Xcorps X cameras roll the big WOW factor focusing on the breathtaking Grand Teton Mountains and the backdrop for numerous films looming in the sky close and clear! Sweet matching music video mix by Corey Crowder backing the scenery on his musical journey doing his song "Look How Far We've Come".
Established as a National Park in 1929 The Grand Tetons lie just east of Driggs Idaho and is the border between Idaho and Wyoming which includes some of the best pal powder skiing in the USA with Grand Targhee Resort being one of the jewels in the snow crown!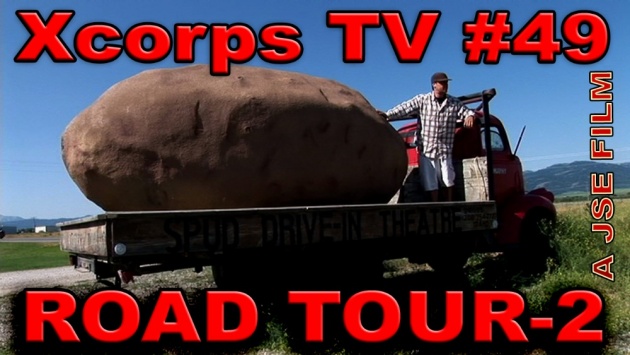 Jason checks in at Grand Targhee Resort meeting promo director Mandy Hood who talks on camera about the resorts recent years 700 inch snowfall making this Grande Targhee powder heaven for boarders and skiers. The Xcams roll at the 10,000 foot top with the X BOMB Team dropping down the Summer ski trails on mountain bikes fast and fun pushed by music from SubnoiZe Records DIRTBALL doing the song 'I'm Not'.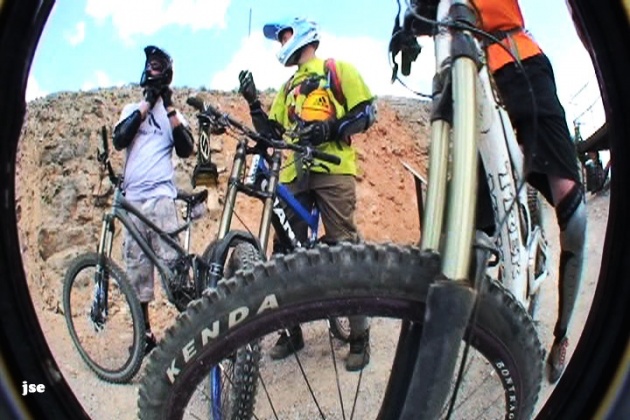 Check out the air rolling under these big suspension bikes along with scenes of elevated and banked wooden trail sections custom made for mountain biking thrills! This is a XcorpsTV look at what a world class ski resort does with its hills in the heat of Summer complete with hillsides of wild flowers and fresh smelling evergreen forests!
The Idaho adventure continues with Jason up at dawn and out the door to meet Kevin Morgan from Teton Balloon Flights out of Driggs Idaho for breakfast and a relaxing and ultra scenic skyward ride in a hot air balloon!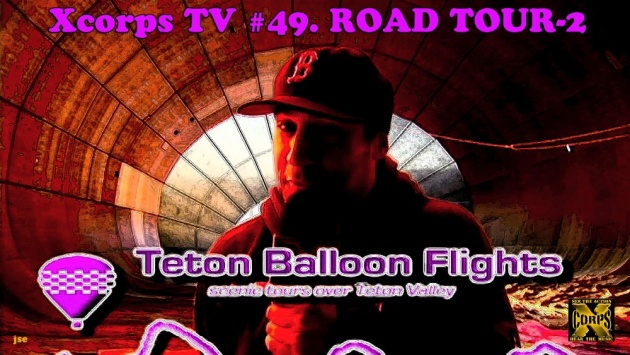 Adding lots of musical color to the majestic Idaho scenery folk fusion RIVE promoted band Deadstring Brothers perform their tune 'Some Kind of User' with Jason doing some reporting from inside the balloon as it fills with hot air. Check out the double 30 foot flames being shot straight him! It was a chilly morning in Driggs! Time to ride a hot air balloon skyward and roll HD video cams on the Teton Mountains at dawn! . If you're scared of heights relax it's more gentle than any elevator and a lot more scenic!
Cool footage shot from below the floating balloon with the HD camera tied to the end of a 50 foot rope looking straight up to Jasons BIG smile! For music here Daddy X synchs to the scene doing his cover of the song 'Take You Higher'…fits right!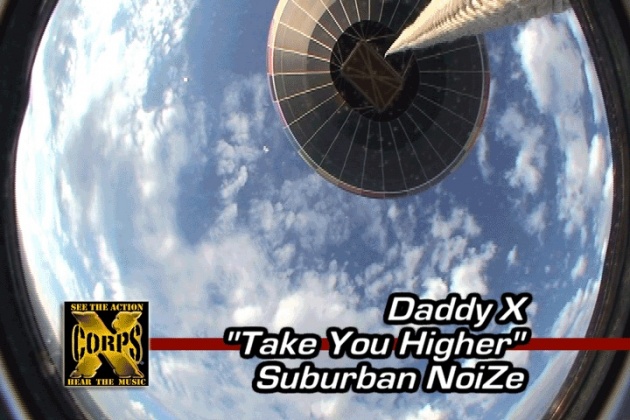 The airborne float ride closes out with a sweet glide landing with custom techno tunes by Sundarajan Mutialu of Auntie O Records. Nice and smoothe like the landing and yes we do mix up the musical styles here on The Xcorps!
This XCTV episode closes out with Jason Lazo on the road again heading west into the sun toward Twin Falls Idaho and the very very high Perrine Bridge for some BASE jumping thrills! Nice free falls here into the Evel Knievel tested and notoriously gnarly Snake River Canyon!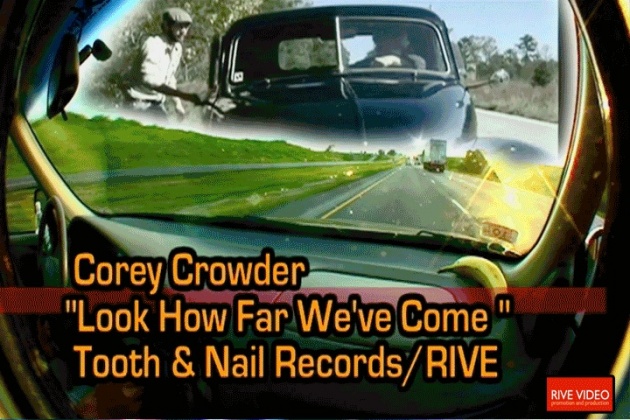 Stay Tuned for the next XcorpsTV episode 'WhiteBird' where the Idaho adventure continues with Jason hooking up again with Killgore Adventures for some wild river jet boating and back country camping on the banks of the Snake in Hells Canyon.
Special production Thanks to Mandy Hood, Tim Dipple and Tyler Hilditch at Grande Taghee Resort, Kevin Morgan at Teton Ballooning, and RIVE video promotions in this XCTV production.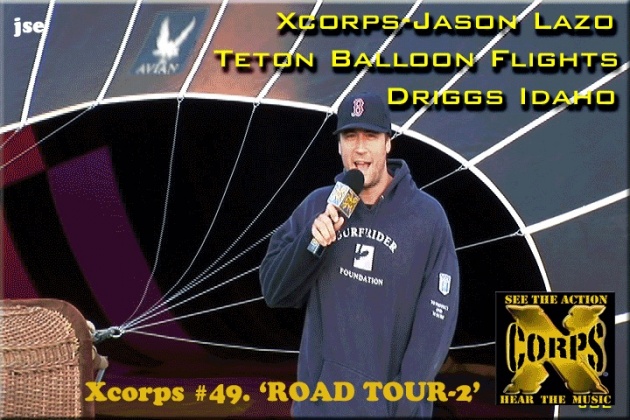 1-2010 first broadcast air.
A J.S.Edmondson FiLm TrT-22:00
©2016 TheXcorps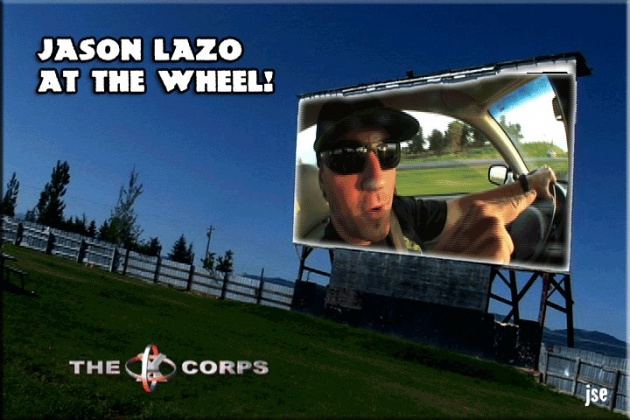 XcorpsTV Full Show VIDEO PAGE LINK:
http://actionsportsmusictv.com/index.php/2016/11/06/xcorps-action-sports-music-tv-48-road-tour-2/
http://www.xcorpstv.com/
http://www.actionsportsmusictv.com/