Xcorps TV X PRESS Monday March 3, 2014 San Diego - Encinitas California USA
Xcorps TV uploads NEW Action Sports and Music VIDEO to the FILM ANNEX online TV platform featuring the band Hunter Valentine!
Xcorps Music TV Presents Hunter Valentine band and a Golden Moonlight Beach Sunset – Just published to the Xcorps Film Annex online network another Xcorps Music Special presentation featuring RIVE promoted Toronto Canada band HUNTER VALENTINE and winter scenes Southern California style from Moonlight beach Encinitas home base for Xcorps TV.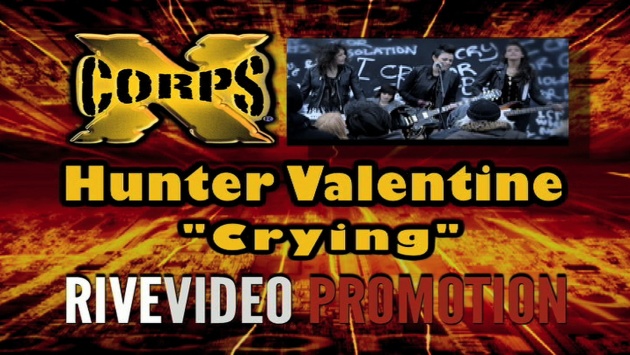 Hosted and reporting for Xcorps TV is music director Jason Lazo who introduces the viewer to a new music release from the indie alternative pop band Hunter Valentine called 'Crying' along with scenes of a shimmering golden sunset over the beautiful California State beach called Moonlight located near The Xcorps offices in Encinitas.
Current Hunter Valentine band members include Kiyomi McCloskey, Laura Petracca, Aimee Bessada and Leanne Bowes. Past members included Adrienne Lloyd, Somer Bingham and Veronica Sanchez.
Check out Hunter Valentine's latest single "Crying" along with scenes of a sweet California golden beach sunset complete with sand castles and seagulls right here on Xcorps Music TV brought to you by RIVE music promotions.
Stay Tuned for more Music video releases from Xcorps Music TV.
See The Action Hear The Music Join The Xcorps on Film Annex!
3-2-2014 Release TrT-5:51 A JSE Film
©2014 TheXcorps
=
Xcorps Music TV Presents Hunter Valentine and Moonlight Beach Sunset -
http://www.filmannex.com/movie/xcorps-music-tv-presents-hunter-valentine-and-moonlight-beach-sunset/41208