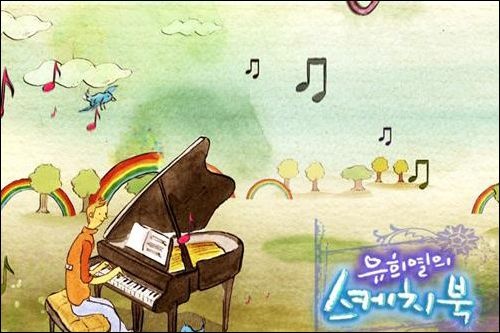 Source: Google
You Hee-Yeol's Sketchbook: Talk Show and Live Music Shows

Again, in this blog I will explain about Korean's TV show. No different from the previous blog, the TV show that I will discuss this time is a talk show and live music show. Because every day I am always listening to music while doing any work, and the music that I listen the most is Korean's music. So there is no harm if the theme of the blog I wrote most of them are from South Korea.
TV show that I'm talked about is You Hee-Yeol's Sketchbook, a show with two concepts, talk show and live music shows. This show was aired on KBS2 since April 24, 2009 to replace the show before this Lee Ha-na's Peppermint. So it is no doubt that this show has a lot of the audience and can survive this far. This show also has contributed much to the development of Korean's music and Korean's musicians who made the song and their names are known by the public.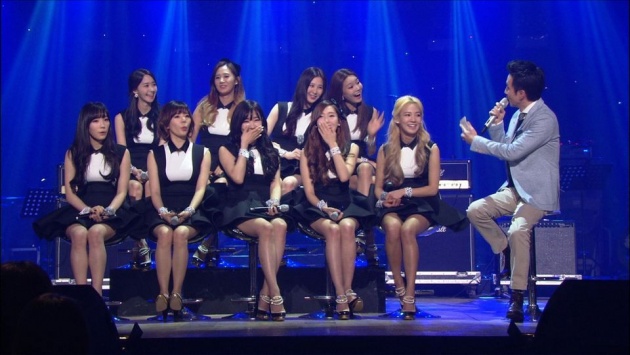 Source: Google
You Hee-Yeol's Sketchbook's Concepts
This show lasted about 80 minutes each episode. Each episode will appear 3 to 4 guest stars who will sing their songs live. After singing they will be spoken to by You Hee-Yeol as the emcee at a time as long as 10 minutes to 15 minutes. Each guest will sing 2 to 3 songs and some songs they sing usually is a new song.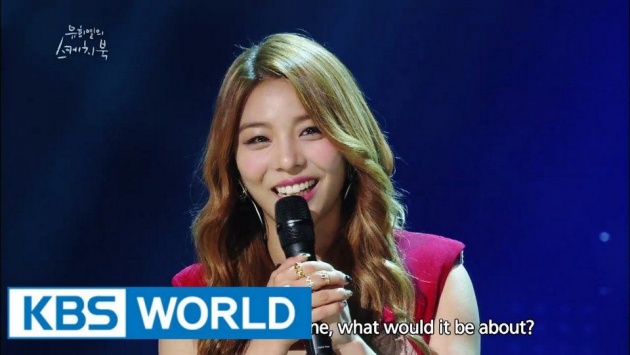 Source: KBS
You Hee-Yeol's Sketchbook's Host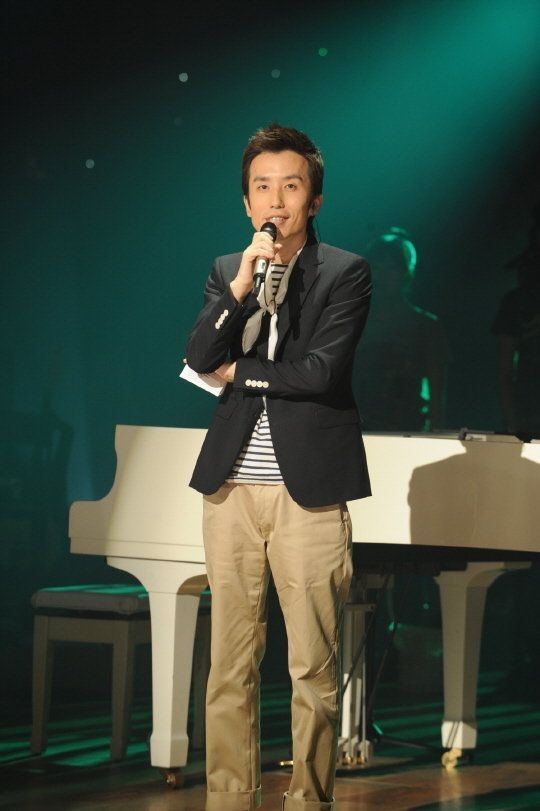 Source: Google
Main host You Hee-Yeol: He is a Korean pop singer-songwriter, and the leader of his one-man project band Toy.

He

is

a

senior

singer

.

He

first

Appeared in

the

local

pop

music

scene

by

winning

the

grand prize

at the

4th

Yoo

Jae

-

ha

Music

Contest

held

in

1992

with the

song

달빛 의 노래

(

The

Moonlight

Song

).

He started

to make

a band called

Toy

in 1994.

He was

also a

radio

DJ

for several

years

.

He was a

judge

in

the talent show

K-

pop

Star

Season 3

, and

he

also

joined the

TV

comedy

show

SNL

Korea

in 2013

.

Throughout his career

he

has

received several awards

in

the music's field

.
Co-host Park Ji Sun:

She is a senior comedian in South Korea. Sh

e often appeared in a skit comedy show called Gag Concert which was also broadcast on KBS2. In this show she served as an Inspector who will examine the

stories of the people who attended the show

.

Just look at her funny expression you're going to laugh especially when she is make a joke. Sh

e is one of my favorite comedian, because she always managed to make me laugh when I saw her in Gag Concert.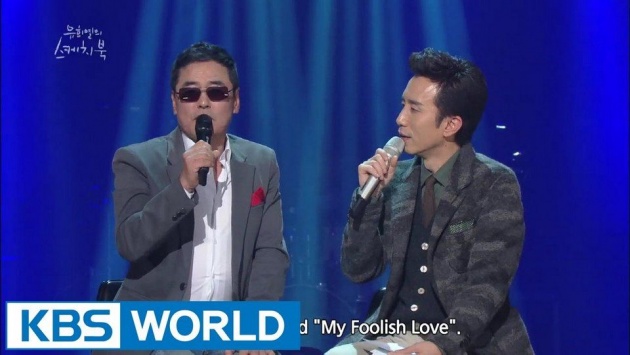 Source: KBS
Audience Inspection, I am King
In this show there is a special event for the audience in attendance witnessed firsthand You Hee-Yeol's Sketchbook called Audience Inspection, I am King. This special event aims to listen to stories from the audience, assisted by Inspector (Park Ji Sun). Each audience will be given a theme in this special event then they write an interesting story about the theme. The stories of the audience will be chosen which is an interesting story and pasted into the board. The story then will be chosen at random by the Inspector and will be read out. Audience with the most interesting stories deemed to be named the King. Suppose that the theme of the day's episode is about a lie, then the audience will write the story of their lies that they think is unique and interesting. The audience with the story and draw the best lies will get the title as King of Lies.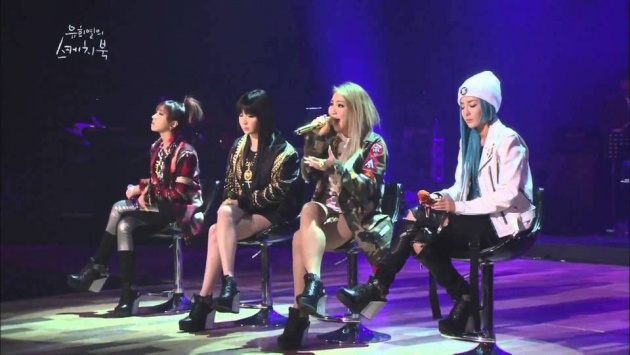 Source: Google
You Hee-Yeol's Sketchbook and Song's Promotion

This show is also a platform to be promoting a new song of a singer or even promote themselves as a singer. Because usually, invited guest star in this show are those who have recently issued their latest single song or album. Guest stars can also come from those who have recently debuted as a singer or an Idol. By performing in this show they could introduce their songs to the fans and the wider community Korea. In addition they can also show their talents and abilities to sing because here they will sing live on stage, attended by hundreds of spectators.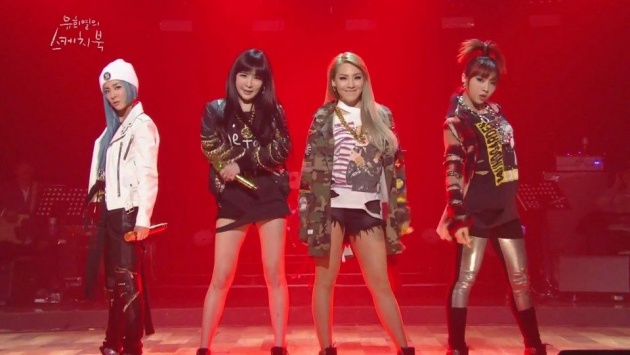 Source: Google
In their conversation with You Hee-Yeol as host, they will be asked about the concept and background of their latest single song or album. So they had the opportunity to explain in more detail about their song. Moreover, they sometimes also be required to demonstrate their individual talents either about music or outside of music. For example, imitating a person's voice, singing a song that is not unusual, and other things that sometimes involve their personal lives.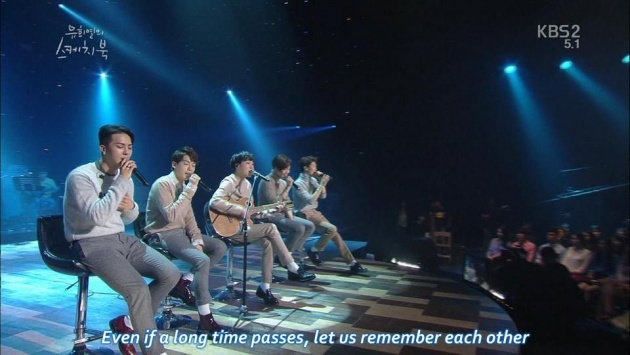 Source: Google
You Hee-Yeol's Sketchbook Special Performance
Sometimes, in the last part of the show there are special performances of guest stars. This is common if an invited guest star is a senior singer or a singer who was booming at that time. This special performance can vary its shape. But has the same goal of satisfying the spectators who witnessed and all the viewers and especially to the loyal fans of the singer. In a way, this show has had an impact in the success of a singer who attend to guest star. Although it is not certain that the singers who perform at this show will be a success and their songs will be popular, but at least this show has become a place for them to give their best and show their skills to the public.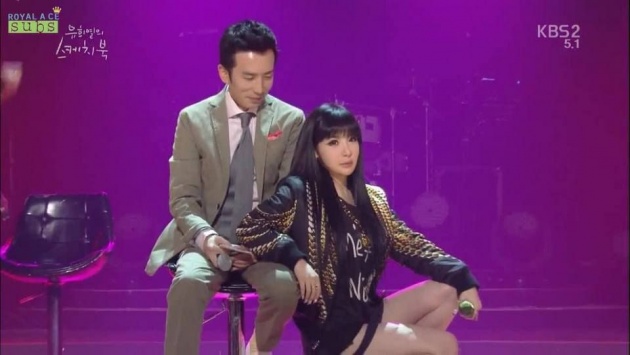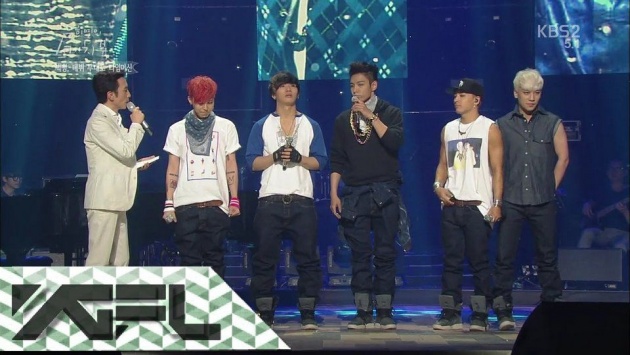 Source: Google
To be honest I do not often follow each episode of this show, because I only watch it when my favorite singers perform in this show. Still, I quite enjoy this show because sometimes I learned new songs and new singers in Korea.
My Favorite Episode
Here's one of my favorite episode:
The episode is a favorite because one of my favorite band was the star guest. they are Urban Zakapa. They appear in the episode in order to introduce their new album 'UZ' and the single song from their album titled 'Two One Two'. I am always amazed when I saw them singing on stage, their distinctive sound, the beauty of their harmonies, making goosebumps.
Latest episode of You Hee-Yeol's Sketchbook in KBSWorld
You Hee-Yeol's Sketchbook Youtube Channel: https://www.youtube.com/
You Hee-Yeol's Sketchbook Official KBS Website: http://www.kbs.co.kr/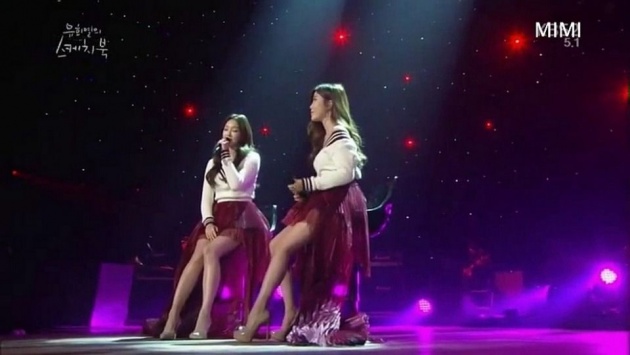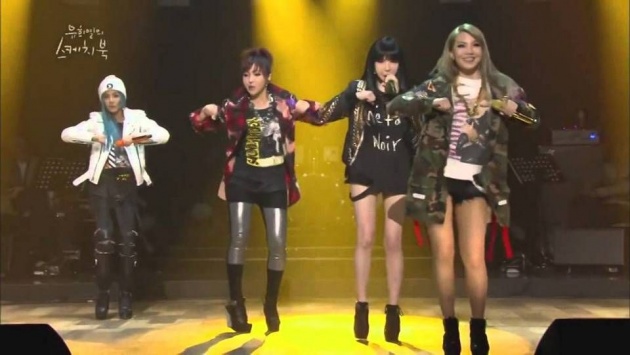 Source: Google
That's it my blog about You Hee-Yeol's Sketchbook. I hope you enjoy it and let's share our thought about this show.
Thanks all.
Regards: LookUp^^