Let's look at the world from the prospective of a teenage girl from Afghanistan. She is in a high school in Herat where we just installed computers with Internet connection. She will be intrigued by the computer equipment. She will turn it on and the first thing she will do is what we all do: she will go on a browser and start surfing on the Internet. She will find millions of pages of information. She will understand in a split of a second that the Internet is her gateway to the world, a World Wide Web of information, images, videos, software and all kind of digital data. When the time at her disposal will be over, she will go home thinking of something nobody else in her family could have thought of until a few years ago. She will think of how to get in touch with YOU.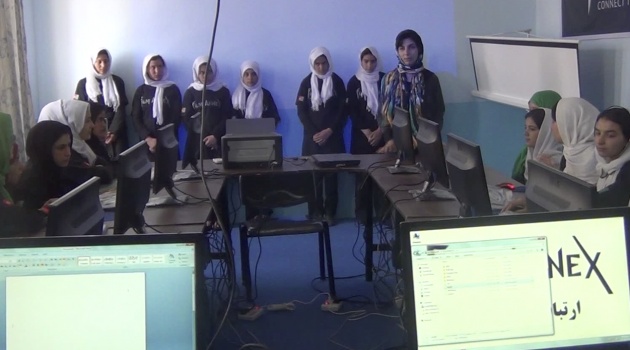 Here you are in NYC, Milan, Frankfurt or London, probably riding a train as I am doing now. You are carrying on your usual life of student, entrepreneur, and who knows what. Simply because you are part of an advanced developed economy, your destiny might be scheduled by the minute, in the perennial illusion that you can achieve freedom from your usual self. You earned a high education and use the latest technologies. You are part of a democratic society with equal rights whatever your gender, sexual orientation, religion and race are. Unless you get hit by a Hurricane, nothing changes drastically for you. You think of how to make a shift in your life, be relevant, leave an imprint in history, in your work, or life. Your solution is to get in touch with HER.
The situation now goes back to digital and social media that creates that connection which benefits both and establishes a sustainable system of empowerment for both. She needs your financial power to realize her ideas. You need her ideas and skills to establish your leadership and move forward in life.
When I first contacted Roya Mahboob, our conversation focused on the needs to install hardware in high schools in Afghanistan. Right after, we talked about the Examer Educational Software, the perfect tool to connect the Afghan student with the rest of the world. It is the perfect way to bypass the status quo and project the teenage Afghan girl in the world of productive business. I learned from Roya what nobody else could teach me in the USA or in Europe. One day, I told Mike Sweeney: "They don't teach Dari or Pashto social media classes in Cornell University"! We both understood that the real opportunity is to learn and understand Central and South Asia through the help of Afghan students, tomorrow's software developers and social media experts. Just like Roya guided me in creating the Afghan Development Project for the last 11 months, let's have the students guide the rest of the world to realize their ideas and dreams in Central and South Asia.
Shortly after we started building school in Afghanistan with Internet classrooms, I had the pleasure to meet Kathleen McGowan of USAid in Washington D.C. She introduced me to the Mobile Money Payment technology, the perfect tool to reach the individual person or family and reward them with direct payments for their good work online. This made me think about the concept of "Micro-Scholarship". Now I can take Film Annex's business model of generating revenues with advertising and transform it into Micro Scholarships to reward Afghan and Central and South Asia students. In parallel, I can HIRE the best performers as writers, bloggers, and filmmakers for Film Annex and the Annex Press, and social media experts for Target Marketing Annex and our portfolio of clients and Ad-Networks.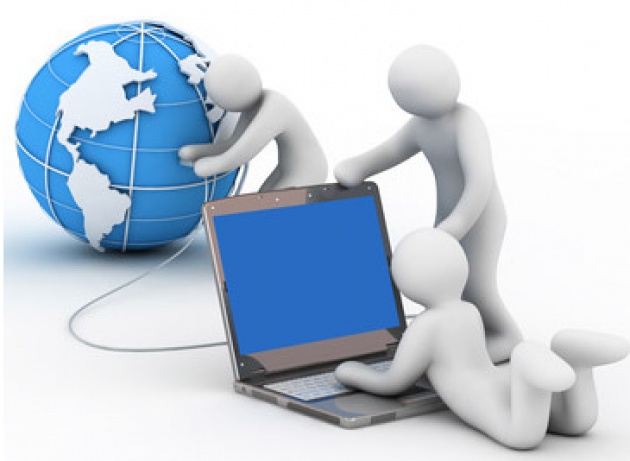 Today, Film Annex has 300,000 registered users and a dedicated online platform for professional writers called The Annex Press. Every user on Film Annex can use the support of the teenage girl in Afghanistan to write blogs and create social media relationships in and outside of Central and South Asia. Her support will allow those users to increase their revenues and exposure on the platform. Film Annex has business relationships with nearly 40 ad-networks. Our division, Target Marketing Annex, has relationships with an incredible variety of corporate clients. Each one of these companies is in a desperate need of help from the teenage girl from Afghanistan, Central and South Asia.

Film Annex is a country with 300,000 residents (registered users), over 40 million tourists (viewers) and 35,000 landmarks (films). Inside, there are several regions, and one is the Afghan Development Project with nearly 6 million tourists, and over 100 landmarks (films and videos). Of those, one in particular is my favorite. And with the addition of the Afghan Dari Proverbs curated by Captain Edward Zellem, it's a very special place: