Kickstarter is no longer the last chance place for projects to get funding. It is now used by well-known actors, directors and producers. Following the example of Rob Thomas who launched a campaign last month to make Veronica Mars, the movie, a reality (and hit the $2 million goal in less than 24 hours, a record), actor Zack Braff created a Kickstarter campaign for his feature Wish I Was Here, a follow-up to Garden State. The project already has financial back up from "the money guys" as he calls them, but Zach Braff wants to stay in control of his film, its story, cast, and final cut. So he turned towards the crowdfunding platform to help him realize "the truest representation" he has in his brain. In his video presentation, keeping his one-of-a-kind sense of humor, he is joined by Scrubs partner Donald Faison, actor Jim Parsons and stand-up comedian Chris Hardwick. One day after the launch, he has already received more than $1.5 million out of the $2 million goal. Will it be more successful than the Veronica Mars campaign?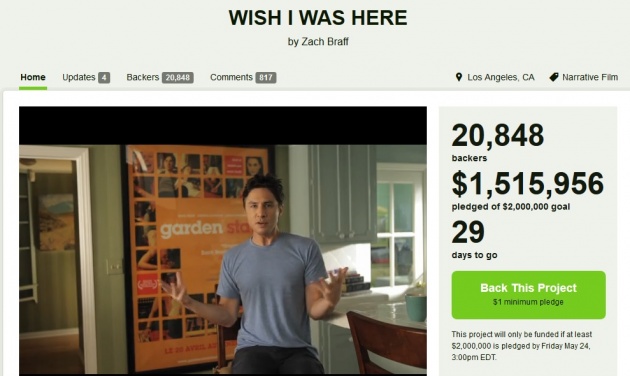 In the last newsletter, we announced that Sofia Coppola's new feature, The Bling Ring, will open the Un Certain Regard section at Cannes next month. The first trailer of the film has just been released starring young and upcoming actors like Emma Watson and Taissa Farmiga, along with a few celebrity cameos with Kirsten Dunst and Paris Hilton. After Harmony Korine's Spring Breakers, The Bling Ring explores the bad behavior and materialism of a group of friends looking for glamor and stardom.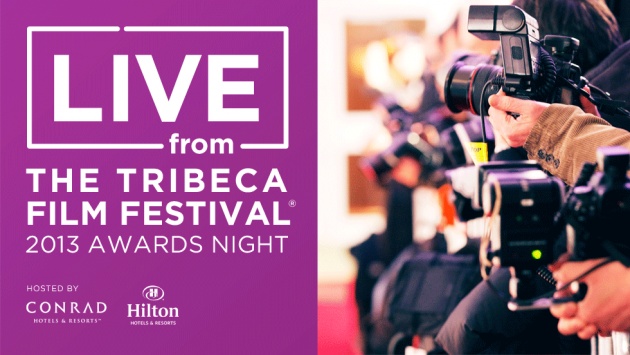 Tribeca Film Festival ends tomorrow night, and if you are not in New York or didn't get any of the precious passes, you will still be able to assist the award show online. If you are curious to know who the new indie talents in the film industry are, this is the place to be. Lastly, Cannes Film Festival released the complete list of the members of its Jury. Steven Spielberg will be joined this year by Vidya Balan, Naomi Kawase, Nicole Kidman, Lynne Ramsay, Daniel Auteuil, Ang Lee, Cristian Mungiu and Christopher Waltz to choose the winner of the Palme d'Or. Rendez-vous next month for more about the French festival.