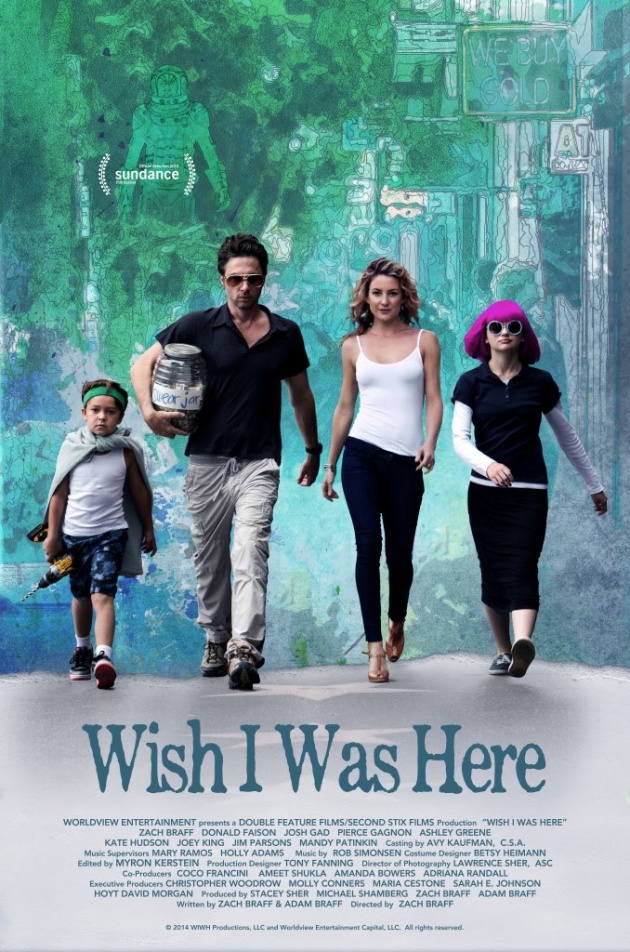 I love Zach Braff. Scrubs is one of my all time favorite TV shows and I think he has a great sense of humor. When he launched his Kickstarter for his new film "Wish I Was Here" last year I jumped at the chance to donate. Now that the trailer has been released I couldn't be more happy with my decision to help fund this project.
First off, all the visuals are amazing. Lawrence Sher is the cinematographer and he did an amazing job on this film. He was also the director of photography on Braff's first film "Garden State."
The trailer opens on a beautifully done wide, colorful shot of Braff and his on-screen children choosing out his daughter's new whig. As the father, Aiden (Braff's character) tells his daughter to pick a whig that is unique and special like her. The line is a little cheesy but I can't help but love it. Based on what we see of Aiden with the kids I think there is going to be a really interesting family dynamic.
Scoring for the trailer is done with just the perfect song. I have always know that Zach Braff as a great affection for music. He compiled the Garden State soundtrack, he often chose music for Scrubs, and he also talks about the music he enjoys in interviews and on social media.
It looks like this film will have a great balance between comedy and drama just like "Garden State." I know that once it is in theaters and/or on VOD I will be the first person to see it.
The film stars Zach Braff, Kate Hudson, Josh Gadd, Mandy Patinkin, Jim Parsons, and Ashley Greene.
(click here to watch the trailer)
MY LINKS
YouTube: youtube.com/ThatTallGuyJohn
Tumblr: thattallguyjohn.tumblr.com